We've been hearing for almost a year that Facebook would soon be adding auto-playing video ads to your stream, and the final countdown has begun.
The news appeared on Facebook's Business blog, explaining the basic mechanism of the ad modules: They will play automatically and silently when users scroll past, and go to fullscreen with sound if tapped or clicked.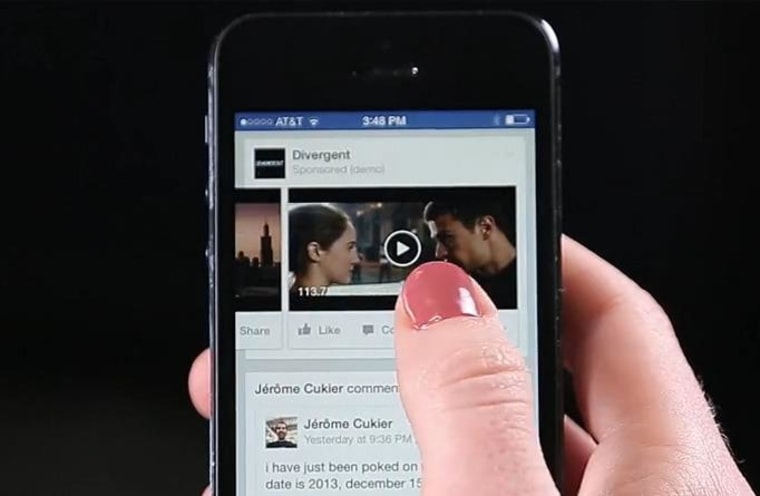 Facebook confirmed it was testing video ads in December, but declined to provide a hard rollout date for the new revenue-generating initiative. There's still no guarantee when you'll see your first one, but a Facebook spokesperson told NBC News that late April is when you should expect to start seeing the 15-second ads on both mobile and the Web.
If you're afraid something annoying or explicit is going to ruin your Facebook experience, don't worry: Facebook doesn't want people closing the app in disgust either. It's retaining a company called Ace Metrix, which will "measure the creative quality of the video" and make sure it has "meaningfulness and emotional resonance."