A Georgia judge dismissed a lawsuit alleging that Snapchat was responsible for a car crash that left a driver critically injured.
In a ruling Friday, Spaulding County judge Josh Thacker said the social media platform was granted broad immunity under the Communications Decency Act of 1996.
A lawyer for the injured driver, Wentworth Maynard, told NBC News that he disagreed with the order, and that the 21-year-old law does not provide the company complete immunity for its "negligent actions."
The lawyer, Naveen Ramachandrappa, said that he is considering an appeal.
The crash occurred on Sept. 10, 2015, while 19-year-old Christal McGee was using a filter that tracks how fast users are moving — and earns them points if they submit images documenting their speed, the lawsuit alleged.
When McGee's Mercedes smashed into Maynard's Mitsubishi, she was topping 100 m.p.h., the suit said.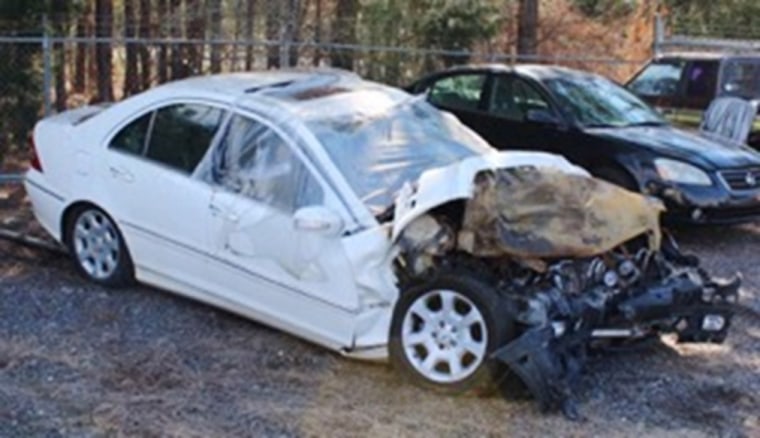 Maynard suffered a traumatic brain injury, his lawyer said in a statement, and he spent five weeks recovering in an intensive care unit.
Citing activity logs, Snapchat has said that McGee was not using the app immediately before the crash. The company also said it "actively discourage[s]" people from using the filter while driving by displaying a "Do NOT Snap and Drive" warning message.
A lawyer for Snapchat, Mark Trigg, did not immediately respond to a request for comment, but he told the Associated Press that the ruling is precedent-setting.
"A loss for Snapchat would have been dangerous, opening a floodgate of lawsuits for everyone from cell phone manufacturers to billboard advertisers to makeup brands — virtually anyone that can potentially cause a distraction from driving," he said.
"Snapchat's win instead diverts blame from these companies and requires responsible use of these technologies by the driver," Trigg said.
McGee, who was charged with serious injury by vehicle, reckless driving and other crimes, was also named in the lawsuit, which sought unspecified damages.
McGee's lawyer did not immediately respond to a request for comment.