A handful of Republicans laid into Facebook CEO Mark Zuckerberg during two days of hearings earlier this week, accusing his social media company of liberal bias and the censorship of conservative Facebook pages.
It's far from the first time Zuckerberg and Facebook have faced such accusations, but is there any truth in it?
Many of the questions from conservative members of Congress centered on Facebook's move to suppress the page of the pro-President Donald Trump digital media personalities known as "Diamond & Silk," two North Carolina sisters whose real names are Lynette Hardaway and Rochelle Richardson.
"Why is Facebook censoring conservative bloggers such as Diamond and Silk?" asked Rep. Joe Barton, R-Tex., on Wednesday. "Facebook called them 'unsafe to the community:' that is ludicrous. They hold conservative views. That isn't unsafe."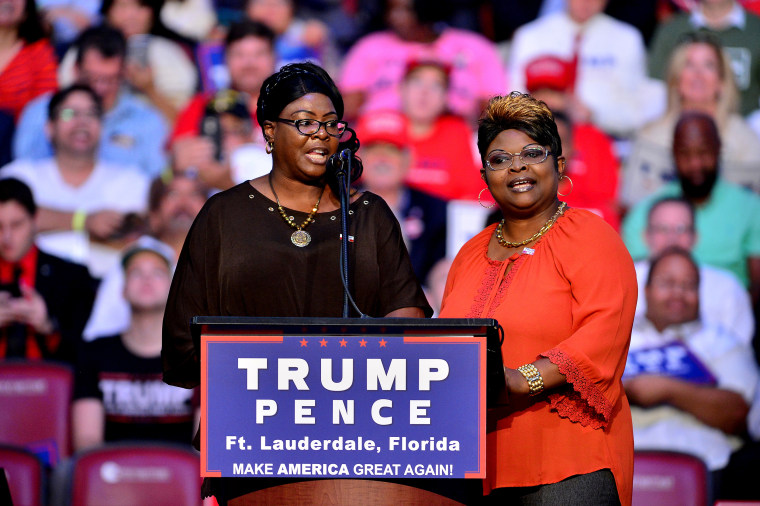 Zuckerberg called Facebook's action "an enforcement error" and apologized, but that did little to quiet the broader narrative among some on the right that the platform silences conservative voices.
The success of conservative media on Facebook, however, paints a different picture.
According to a 2017 report from social media analysis company NewsWhip, conservative news organizations and commentators have done extremely well on Facebook. There are more than three times as many conservative publishers than liberal publishers on Facebook, and they receive more than 2.5 times the engagement on the social media platform than those who push opposing viewpoints.
"The organizations that are doing more sensationalist headlines are suffering on Facebook, but more conservative organizations like Breitbart and the Daily Wire have really passionate audiences who are sharing their content and that's bearing out in the data," said Gabriele Boland, NewsWhip's manager of content strategy and communications.
NewsWhip data shows that Breitbart, the Independent Journal Review (IJR), TheBlaze, Daily Caller, Daily Wire and Gateway Pundit — all conservative outlets — get significant engagement returns through their use of Facebook, often dwarfing similar liberal sites.
Many right-wing commentators have increased their personal brands most successfully on Facebook: more than 2.5 million people follow alt-right provocateur Milo Yiannopoulos on the platform and 1.7 million people liked the page belonging to InfoWars publisher Alex Jones.
More recently, conservative writers such as Ben Shapiro and Ryan Saavedra, who work at the Daily Wire, have seen incredible returns on Facebook, making them some of the most engaged reporters on the social media platform.
Jason Howerton, who left IJR last week, said he saw how alternative media — both liberal and conservative — became popular just after the 2012 election while he was the managing editor at TheBlaze. He believes that conservative media has done well on the platform because it speaks to a different audience that to mainstream media organizations are unable to address.
While he recognized some of the issues that the GOP members of Congress brought up, he said he is more concerned with Facebook's continued tweaking of its News Feed, the central organizing tool of the platform. Zuckerberg announced in January that the social media giant would focus on "meaningful social interactions," which would result in more posts of people on the News Feed rather than linked articles and videos from company-backed pages.
"[Facebook gets] to determine what they deem to be meaningful content," Howerton said. "That's what they're going for, so we don't know what that means. As a publisher, I've been in a lot of high level meetings with Facebook discussing these things, but they've always been very secretive about the algorithm. But it really puts everybody at a disadvantage because people don't know how to do what they're asking publishers to do."
Facebook originally earned the ire of Republicans after Gizmodo reported in May 2016 that some employees at the social media giant edited out conservative news stories from their powerful "trending" section.
The uproar after the Gizmodo report caused Facebook to scramble and roll out a number of updates to the way the News Feed and Trending sections operate.
After the Gizmodo article came out, Facebook fired the entire team that oversaw the trending module and created an algorithm to curate the section, according to an August 2016 announcement.
The section is now managed by a team at Facebook "to ensure that they reflect real world events," and articles are placed there depending on the number of posts relating to the article and the "engagement level of those articles," the Facebook Help Center says. But it is still dependent on an algorithm.
Sen. Ted Cruz, R-Tex., mentioned the Gizmodo report on Tuesday when speaking to Zuckerberg on Capitol Hill.
The senator then listed a handful of instances in which Facebook had blocked conservative media, including the Diamond and Silk incident as well as a "Chick-Fil-A Appreciation Day" page and allegedly "over two dozen Catholic pages."
"To a great many Americans that appears to be a pervasive pattern of political bias," Cruz said.
But according to Michael Nunez, the reporter who wrote the Gizmodo article, Cruz doesn't seem to understand that the trouble with Facebook is transparency not oversight.
"At this point, Cruz should forget about human bias and worry more about the automated forces controlling the information we see through our News Feeds," Nunez wrote in a column for Mashable. "Most of the things we see on Facebook are controlled by algorithms, and those algorithms are inherently infused with bias. In fact, it's the whole reason they exist in modern technology: to discriminate against certain things and give preference to others."
Nevertheless, that isn't the question that was asked of Zuckerberg, so he only claimed that his company actively worked to "root out" human bias in the workplace.
"We're proud of the discourse and the different ideas that people can share on the service," Zuckerberg told Cruz at the end of their testy exchange, "and that is something that, as long as I'm running the company, I'm going to be committed to making sure is the case."