Cheating has gotten so out of hand in Iraq that officials are blocking the Internet nationwide to prevent students from accessing leaked exam answers via Facebook.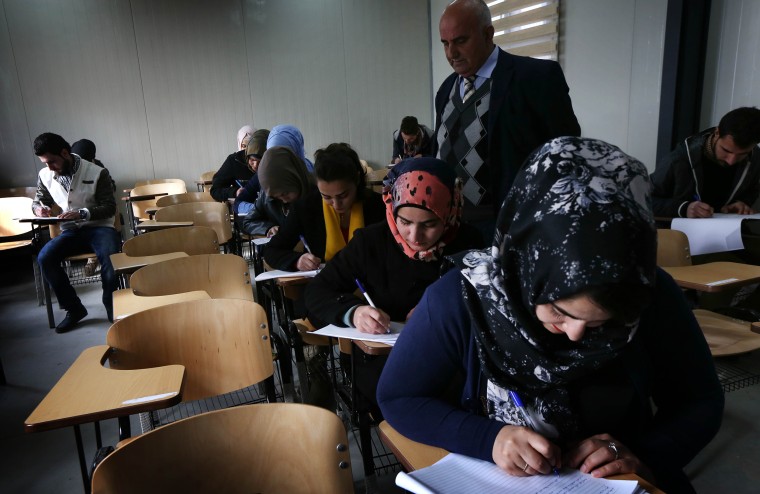 Since Saturday, authorities have shut down all online access from 5 a.m. to 8 a.m. daily, according to Education Ministry spokeswoman Hadeel al-Ameri.
Schools receive the papers only hours before tests begin at 8 a.m.
The extreme measures are a bid to ensure that some of the country's 600,000 primary school students could not access answers purchased ahead of national standardized tests, al-Ameri said.
"We asked the Communications Ministry to shut off Internet services because we knew that some students — those who are lazy — started to use the Internet trying to get [answers]," she added.
"I saw this as a good chance to help my son to pass the exam even though I know it is not legal at all."
Iraqi education is standardized with the vast majority of students taking the exams on the same days throughout the country. Officials plan to take similar measures when upper school testing begins on May 25. Authorities also blocked the Internet at the end of last year's exam season.
"Security departments were able to arrest some people who were trying to leak the questions and we found out that there were few people in the [Education] Ministry who used to leak these questions," al-Ameri said, without specifying exactly how many people had been detained.
Students and teachers described to NBC News how they were sent exam answers last year after joining a Facebook group called "Leaking the Final Central Exams Questions 2015." Some paid as little as $9 to the anonymous administrators.
Um Ali readily admitted to NBC News that she had helped her 12-year-old cheat last year.
"My son is not that clever. His father and I did our best to teach him, but he cannot understand what he's being taught in school," the 34-year-old mom said. "That's why I saw this as a good chance to help my son to pass the exam even though I know it is not legal at all."
Related: 600 Cheating Students Send India Officials Up the Wall
One 16-year-old student from Baghdad described how she had heard about "Leaking the Final Central Exams Questions 2015" from classmates.
The student, who spoke on condition of anonymity, said she paid 20 Iraqi dinars (around $18) for each of her eight exams.
The results were patchy, however.
"They sent me three accurate lists of questions that came in the exams — chemistry, physics and Islamic studies," she said. "The rest five exams they sent me only three questions out of the six questions."
Regardless of the results, the student said she would cheat in the future if given the chance.
"I will do it again," she said. "I want to go to a good college."