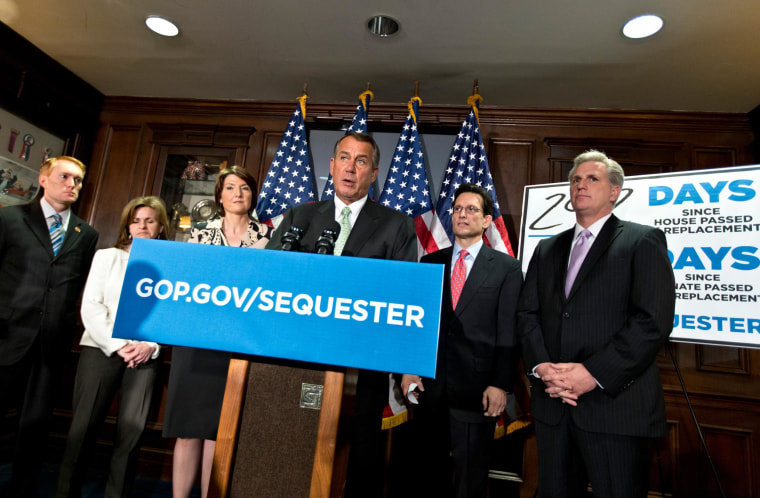 During heated political debates, social media gives people the power to transcend geographic constraints and bridge the ideological divide. Instead, they use it to talk to people who agree with them.
That is the lesson from the Pew Research Center, who studied how large Twitter conversations formed around major news events.
No surprise here: Liberals shared links and opinions with other liberals and conservatives did the same with fellow conservatives.
Take, for example, that ultimate example of political dysfunction — the sequester, a series of massive, automatic budget cuts that took effect on March 1, 2013, after Republicans and Democrats in Washington couldn't reach a deal.
Two big conversations were started on Twitter, both mentioning the term "sequester" or "sequestration." But neither side saw what the other was tweeting.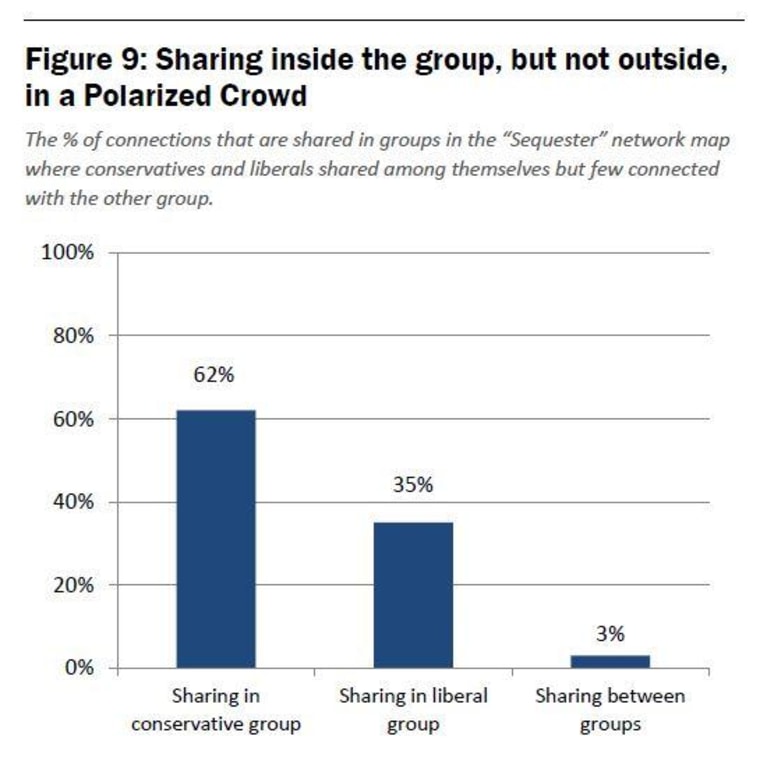 In the conservative group, 62 percent of the mentions, replies and follows involved people from the same group. For liberals, it was 35 percent. Only 3 percent of connections crossed the virtual aisle.
"It reminds me of high school politics — we don't talk with you, we don't listen to you, but we definitely talk about you," wrote Itai Himelboim, a telecommunications professor at the University of Georgia, who co-authored the report.
That means that if you end a tweet with the hashtag #tcot (top conservatives on Twitter) or #OWS (Occupy Wall Street), most people who see it will already agree with you.
Each group, according to the study, relied on its own news sources and influential pundits to rally around and pretty much ignored everything from the other side.
Not that Twitter represents the country as a whole. Around 14 percent of the U.S. adult population is on Twitter, and only a small percentage of those care enough about politics to tweet about it. But those who do look divided as ever.