Extremely enthusiastic Facebook users finally have a way to express that they really "Like" something.
In a new update to the Facebook Messenger app, users will be able press and hold the "Like" button to turn it into a "Big Like." It's the equivalent of giving a digital high-five instead of a thumbs-up, perfect for when your friend shares video of a cheetah and puppy being friends.
Sign up for top Technology news delivered direct to your inbox.
Facebook Messenger is also adding the ability to record and send 15-second inline videos. It's similar to a feature that Instagram offers, which makes sense, considering Facebook bought Instagram in 2012 for $1 billion.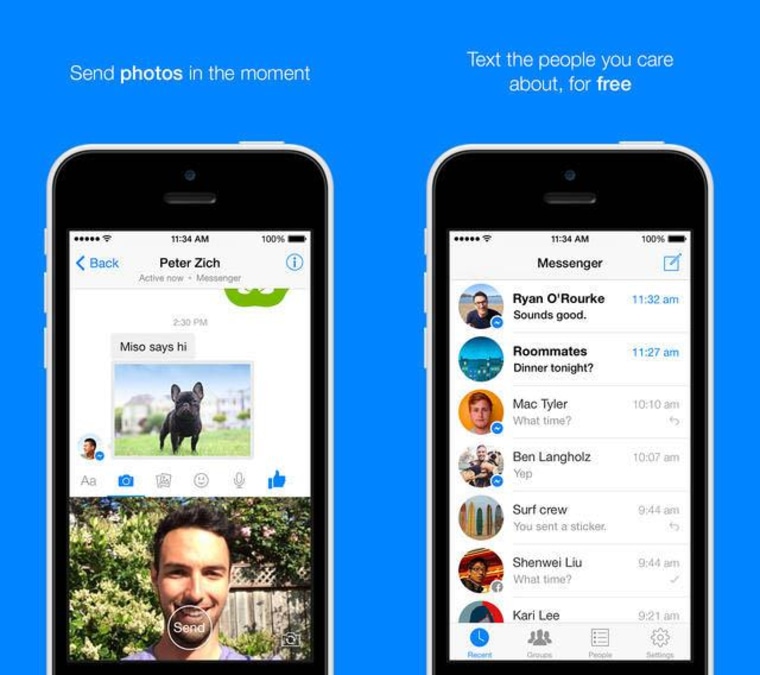 This move comes on the heels of Facebook accidentally releasing a Snapchat-like app called Slingshot earlier this week.
Alas, the "Big Like" feature is only available on Facebook Messenger. People browsing the social network on their Web browser or regular Facebook app are limited to regular "Likes," the depths of their enthusiasm to forever remain unknown. The update rolls out today for iOS and some Android phones.