On the day of the 2016 U.S. election, a popular Twitter account alerted its followers to a potentially serious problem with the voting system.
"BREAKING: Machine Refuses to Allow Vote For Trump in Pennsylvania!! RT the hell out of it! #VoterFraud #voted," tweeted @TEN_GOP to the account's more than 140,000 followers.
That account appeared on Friday as part of an indictment from the U.S. Department of Justice against 13 Russian operatives employed by the Kremlin-linked Internet Research Agency "troll factory."
The social account @TEN_GOP was part of this effort to swing the election and alter U.S. politics — a strategy that has been characterized as "information warfare."
NBC News cross-referenced the two accounts referenced in the indictment, @ten_gop and @march_for_trump, against a database of over 200,000 confirmed Russian troll tweets published earlier this week. The result is a total of 3,290 tweets, all but almost 100 sent by the popular @ten_gop account.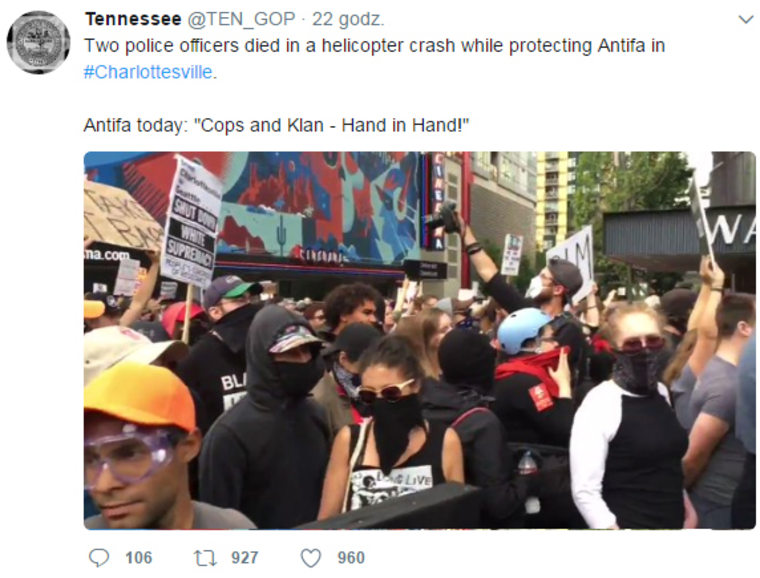 The most popular tweets show a fervor for stoking partisan politics and a pro-Donald Trump agenda. Sometimes they also spread hoaxes and conspiracy theories, alleging voter fraud and media bias.
On Oct. 17, 2016, the account tweeted: "This is sickening. Hillary using the 'Mentally Ill' to incite violence at Trump rallies. #FreeJulian #BirdDogging."
And on August 24th, 2016, it tweeted: "MSM will never show this pic from #Austin, keeps saying only whites attend Trump rallies. #WhyTrumpCanceledRallies," drawing over 1,600 retweets and 1,600 favorites.
The account also jumped into the online conversation on debate nights.
"DONALD TRUMP to Hillary: "You'd Be in Jail!"RT if you also think that it was the best #debate line ever!!!!" the account tweeted on October 10th, 2016.
After the debate on Oct. 20, the account tweeted: "Crowd chanting 'DONALD TRUMP' right behind @CNN pundits' They are sick of the media lies! #debatenight #TrumpWon."
It also participated in spreading both news and hoaxes about a 2016 shooting in Fort Lauderdale, Florida.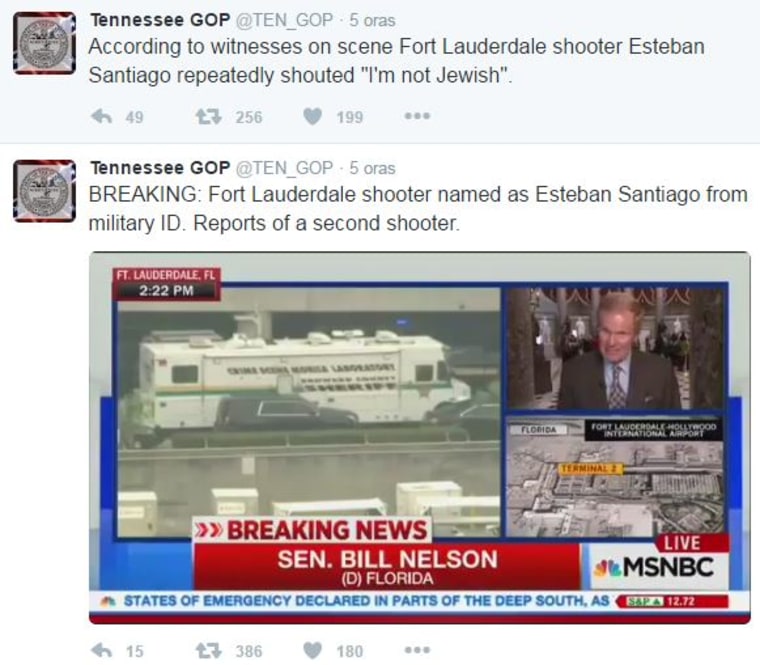 The other account mentioned in the indictment didn't tweet as much and wasn't as widely followed. The account, operated by confirmed Russian agents, was more focused on drumming up attendance at real-world rallies for Trump.
On Aug. 2, 2016, the account announced it was helping set up rallies and invited users to send it direct messages.
"Attention! #TrumpTrain is rolling into Florida rallying in every town! DM us if you want to paint Florida red!" it wrote.
Afterward, it congratulated everyone who came out to the rallies.
"#Florida Goes #Trump in #FtLauderdale! You guys are awesome! #TrumpPence2016 #HillaryForPrison," march_for_trump wrote on Aug. 20, the day the account helped organize a rally in Florida.
Twitter, in a statement, said they were working with officials to prevent similar shenanigans in the future.
"Russian efforts to disrupt the 2016 U.S. election, in part by abusing social media platforms, go against everything we at Twitter believe. Any activity of this kind is intolerable, and we all must do more to prevent it," a Twitter spokesperson said in an email. The company said would continue to work with the Special Counsel's office, Congress, and the FBI.
Get the data