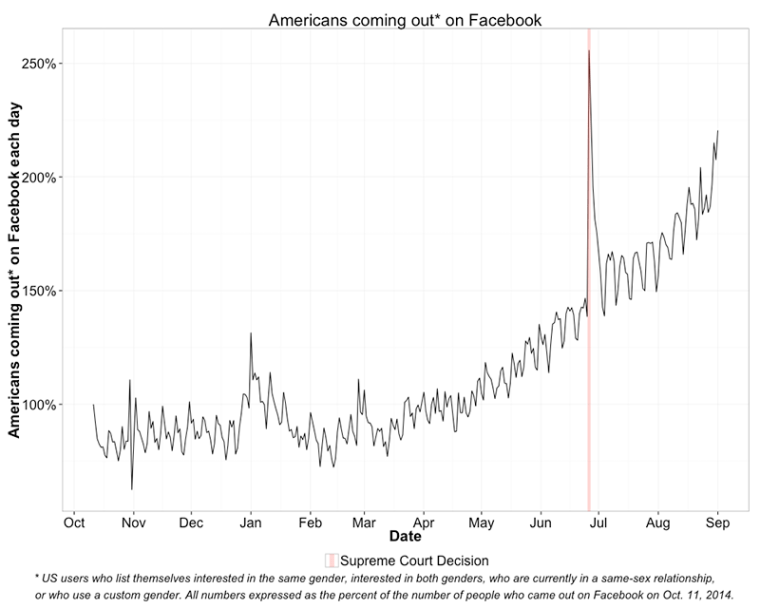 Americans are coming out on Facebook more than ever before, and the numbers keep rising, the social network announced on Thursday. Timed to coincide with the anti-bullying, LGBT-supporting Spirit Day on Oct. 15, the Facebook Research post goes into detail on the numbers, locations and history of people coming out — or at least broadcasting their "out" status online.
"Over the past year, approximately 800,000 Americans updated their profile to express a same-gender attraction or custom gender," the blog post says. That type of profile update is what Facebook counted as "coming out," though it warned that the resulting numbers were almost certainly significantly lower than the actual numbers of gay, lesbian, bisexual and transgender folks on the social network.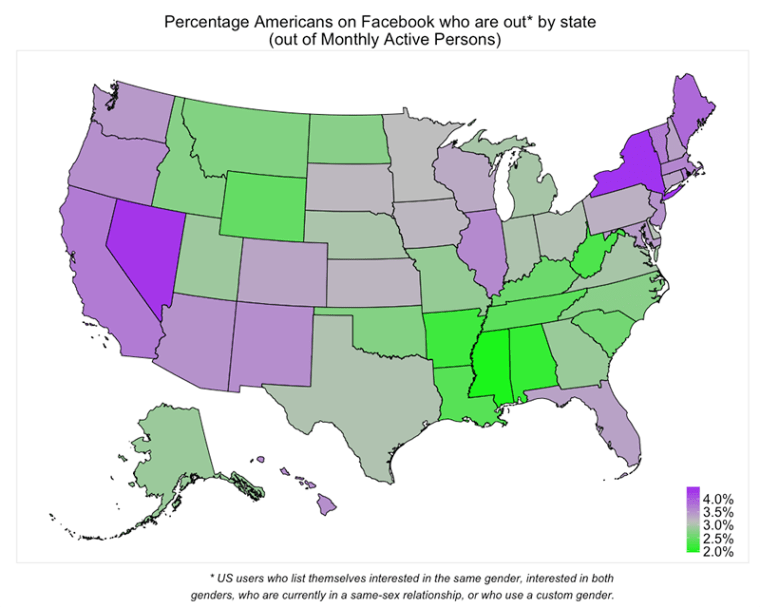 The "coming out" numbers are higher because more people are doing so each day — on average, more than three times as many people come out (by Facebook's standard) per day now than a year ago. In addition, there was a huge spike in status changes on the day the U.S. Supreme Court made marriage for same-sex couples legal nationwide. "Likes" and "follows" of LGBT-supporting pages and organizations have likewise increased.
That varies by region, of course: As a map the researchers published shows, some states have a much greater proportion of people "out" online, with Nevada and New York leading the pack. Alabama and Mississippi bring up the rear.
More details are available at the Facebook Research post.