Pinterest just introduced a way for users of its shareable image collections to buy what they see with just a couple taps. At an event on Tuesday, Pinterest CEO Ben Silbermann lamented the difficulty of buying things on smartphones (even though Pinterest users do it all the time) before showing off the super-simple method his company has worked out with mobile payment company Stripe.
"Buyable pins" look like like regular pins, except there's a little "Buy it" button next to the usual "Pin it." Tap that and you'll be given a choice of payment options (Pinterest is working to bring in Apple Pay and others). Pick one, make sure tax and shipping looks OK on the next screen, then hit "Place order" and you're done.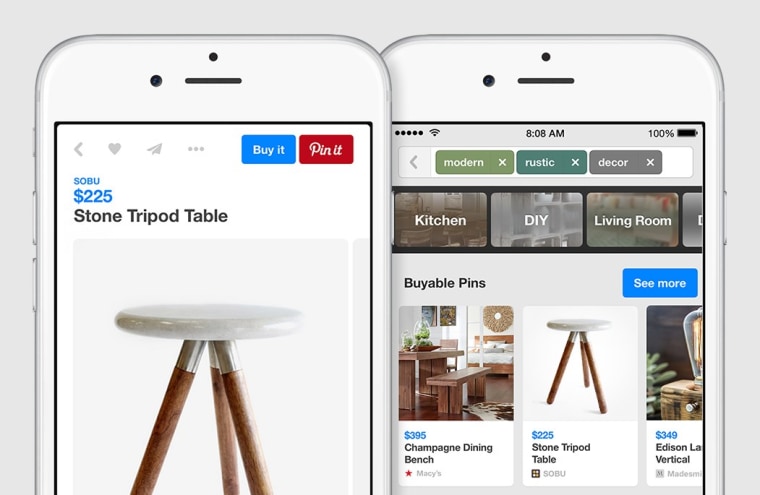 It looks easy enough — assuming you're fine with buying something based on one picture on a Pinterest board. You can search for buyable pins at or below a certain cost, though, which could be handy if you're looking for cheap gifts or a $150 coffee table.
Between buyable pins, more ads on Instagram and "buy buttons" supposedly planned by both Google and Facebook, it's looking to be a big year for e-commerce.
In case you're wondering: Pinterest doesn't get a cut or store your card info; it's just putting you and the merchant together. Pinterest has set up partnerships with Macy's, Nordstrom, Nieman Marcus, and a number of other department and retail stores. The new pins are coming to the iOS app first, then Android and the website later on.