In what sounds like a parent's worst nightmare, more than 100 teens were implicated in a "sexting" ring in Virginia involving images of nude and semi-nude minors shared on social media.
More than 1,000 photos and videos were discovered by law enforcement in Central Virginia, most of them of teenage girls between the ages of 14 and 17 years old and shared on Instagram.
No charges have been filed. It's possible, although not likely, that teenage suspects could be charged with distributing child pornography, a felony that could land them on the sex offender registry for life.
"Our goal is not to go out and label 100-plus teenagers as sex offenders," Maj. Donald Lowe of the Louisa County Sheriff's Office told NBC News. "What we really want to do is bring this issue to parents' attention."
Right now, it's unclear how many of the teens were simply sharing photos and how many were posting them. What is clear that some teens were putting photos up on Instagram and labeling them with specific hashtags so that their friends could find them. In some instances, Lowe said, people were asked to submit naked photos before being given a hashtag.
Instagram cooperated with police in taking down the offending accounts, Lowe said. An Instagram spokesperson pointed NBC News to its guidelines, which state, "Accounts found sharing nudity or mature content will be disabled and your access to Instagram may be discontinued."
The Louisa County Sheriff's Office, working with law enforcement from six other counties, is examining 35 devices for more evidence. All of them are looked at by a single examiner, who can take anywhere from two to 10 hours searching through a single device before sending off a written description of their contents.
Charges are more likely to be filed if law enforcement finds evidence of an adult receiving or posting photos of underage teens.
"It's one thing when you have two teenagers who are in a relationship share these, it's another when it's a 50-year-old getting these images," Lowe said.
This is not a new phenomenon. Earlier this month, a teenager in Rowan County, North Carolina, was charged with cyber-bullying for sharing a sexually explicit photo of a 15-year-old girl. A 2012 study from the Archives of Pediatrics and Adolescent Medicine found that 28 percent of teens had sent a sext before.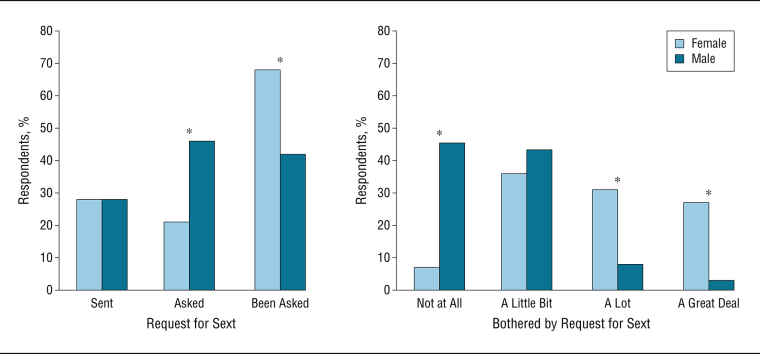 As it becomes more common, teens might not understand the emotional, legal and professional tolls that sexting could take, Lowe said.
So-called "revenge porn" sites have posted nude photographs along with personal details, which can ruin future job prospects or be used for extortion purposes. According to a recent study funded by the U.S. Department of Justice, education and frank discussions about relationships and technology can diminish sexting and other risky digital behavior among teens.
"This is not just something that you share with your boyfriend or girlfriend," Lowe said. "This is actually something that can harm you for the rest of your life."