Twitter issued an update to its iOS and Android apps Wednesday that adds a few handy features for users who post a lot of photos.
First, much like Facebook, you can now tag up to 10 other users in photos. Just hit the "Who's in this photo?" button and add people to the list — it doesn't count toward your tweet's 140-character limit, so go wild. Of course, also like Facebook, sometimes tags are unwanted or inaccurate, so check your settings to adjust who can tag you to begin with.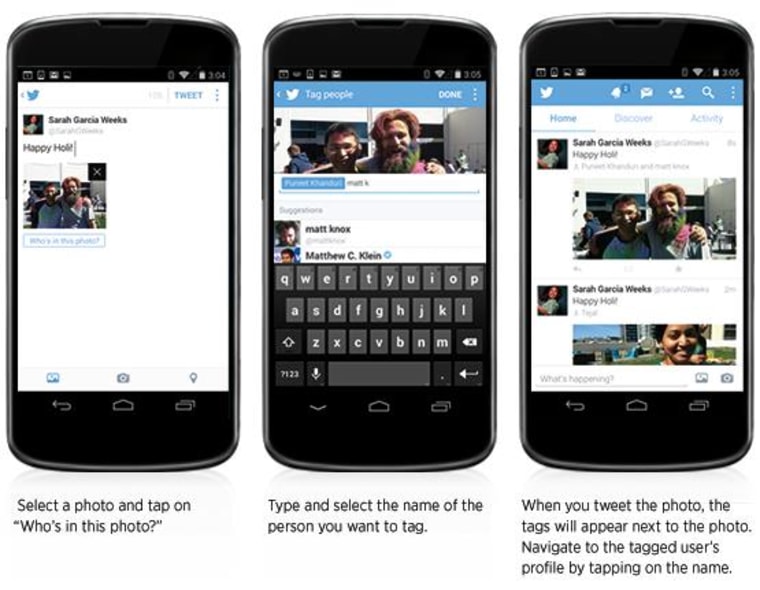 Second, you can now attach multiple photos to a single tweet — up to four. Just follow the usual process in the app and tap the ones you want; they'll appear together embedded along with the tweet. You can tag people in the gallery, too — but not in the individual pictures it contains.
It's a good way to blast out your favorite pictures from a trip, party or show without spamming your stream with photo tweet after photo tweet — your followers will thank you. Download the update to the free Twitter app in the App Store or Google Play Store to get access to the new features.