Twitter has reportedly been blocked throughout Turkey in what appears to be a government-initiated shutdown following through on the threats of Prime Minister Recep Tayyip Erdogan. Twitter has offered alternative modes of access as it looks into the issue.
Erdogan threatened to shut down the social network at a rally on Thursday, according to English-language Turkish news site the Hurriyet Daily News. "We now how a court order," he was reported as saying. "We'll eradicate Twitter. I don't care what the international community says."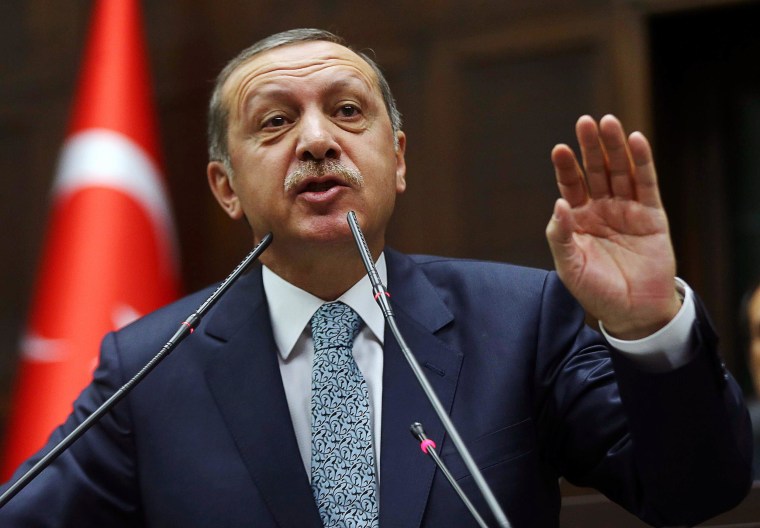 This isn't the first time the Prime Minister has threatened Twitter: on Mar. 6 he said he would not "leave this nation at the mercy of YouTube and Facebook," which have been used by protestors and Erdogan's political enemies to spread allegations of corruption. Several hours after Thursday's speech, however, reports began to emerge that Twitter was indeed blocked as promised.
The TIB, a Turkish telecommunications regulatory body, maintains a database of currently screened sites, and searching for Twitter brought up several results for "protection measures," one of which was dated Mar. 20:
(The PROTECTION MEASURE has been taken for this website (twitter.com) according to Decision Nr. dated 20/03/2014 of İstanbul Cumhuriyet Başsavcılığı (TMK 10. Maddesi İle Görevli) has been implemented by Telekomünikasyon İletişim Başkanlığı.)
NBC News contacted Twitter for confirmation, and a representative responded that "we're looking into this now." In the meantime, the company's official "global public policy team" account tweeted alternate methods of using the service in both English and Turkish:
We will update this story as more information becomes available.