Remember Twitter #music? No? Yeah, that is probably why the company took it down from Apple's App Store this week.
That year-long experiment might have failed, but that does not mean that Twitter is giving up. This week, Twitter will unveil a new music strategy, "a person familiar with the matter" told the Wall Street Journal.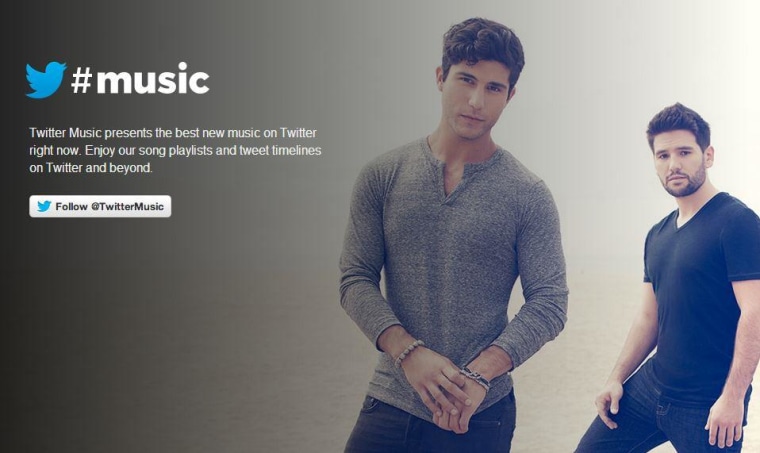 The company is talking with Beats Music, which launched in January, this week in San Francisco about a potential partnership. Twitter could also team up with audio-sharing platform SoundCloud and music video company Vevo, who could give Twitter users access to "bite-sized music videos," according to the Wall Street Journal.
On Thursday, the company announced the Billboard Twitter Real-Time Chart, which will track the most talked about music on Twitter on a chart that will live on Billboard.com.
NBC News reached out to Twitter for comment, but the company did not respond.
Music is not the only media Twitter is looking to conquer. On Wednesday, the social network became a little more like Facebook by adding the ability to tag up to 10 people in a photo, as well as attach multiple photos to a single tweet.
Twitter #music was a dedicated app meant to help users discover trending music.
It tanked, but Twitter still has a huge user base that discusses and shares music, as well as pop music celebrity users like Justin Bieber and Katy Perry with massive followings. We can only hope there is a dedicated Twitter #bieber app in the works as well.