Twitter seems to be playing the long game when it comes to wooing new users.
A year of change under the leadership of co-founder Jack Dorsey brought makeovers to key features and a slew of new products, but what it hasn't brought yet is a surge of loyal new users.
"The benefit of Twitter is it is lean, mean and quick. Adding a bunch of features can take away from what it brought to the show," Patrick Moorhead, an analyst at Moor Insights & Strategy told NBC News. "[But] there really is only so much a single year can do."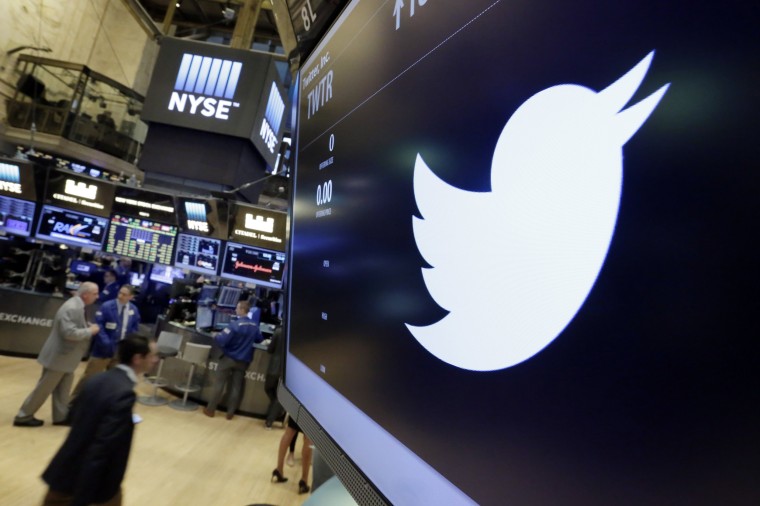 In its second quarter earnings on Tuesday, the company reported an average of 313 million monthly active users — a mere one percent gain on the previous quarter — for a total of nine million new users since Dorsey took over this time last year. By comparison, Facebook has added 164 million new users in that same period.
Changes to the Core Product
Under the leadership of Dorsey, who also pulls double duty as CEO of Square, the publicly traded payments company, Twitter has focused on refining parts of its core product.
Dorsey has said he wants to make Twitter a must-visit destination in the morning, the same way people would check the weather.
However, it remains a secondary platform for many users, said Moorhead. "Facebook is your first. I don't think that Twitter has a very good chance at it being the hub where you know everybody is going to be."
Many of the changes have focused on making the service more welcoming to new users who may have previously been turned off by its frenetic pace.
Twitter rolled out a new "home timeline" feature putting the tweets a person is most likely to care about first ahead of traditional reverse chronological stream. The long-time "favorite" star was changed to a heart, signifying a "like." Direct messages were able to become group conversations, instead of one-on-one moments.
In May, the company announced it would relax its traditional 140-character limit, no longer counting usernames in replies and media attachments, including polls, photos, videos and GIFs, as part of a user's character expenditure.
New Services
Since taking over unofficially as CEO of Twitter last July, and being named the permanent chief executive last October, Dorsey has been touting a robust product road map.
"If we build a product people love and value, advertisers and users will follow," he said in a call with reporters last summer.
In the past year, Twitter has focused on live video, allowing live video broadcasts from its Periscope app to be embedded in tweets, increasing the potential audience reach. But it is still playing catch-up to category-crusher Facebook, which has a 1.71 billion user base.
Twitter will also be hoping for more eyeballs this fall when it streams the National Football League's Thursday night games for free on mobile devices, tablets, PCs and connected TVs. The 10 games that will be streamed on Twitter will also be shown on broadcast television.
In addition, while live video has been a key focus, Twitter is also hoping to boost engagement with the debut of its Moments tab (that's the lightning bolt on the site), curating conversation around some of the most talked-about stories.
Time Will Be the Test
The social network has had some bright spots this year, including $602 million in revenue — an increase of 20 percent year over year, but still its eighth straight period of declining growth. Advertising engagements also increased by 226 percent year over year due to the dominance of mobile.
Wall Street's short-term impatience with Twitter is showing. Shares were down more than 14 percent on Wednesday, hovering around $15.82 before the market close. Yet despite its stagnant growth, Twitter remains a valuable property: Moorhead expects the true test will be whether the social platform can continue to boost its monthly active users over the next two quarters.
"I don't think Wall Street is a reality check," Moorhead said. "I believe Twitter is headed in the right direction. It is just not quickly enough and by enough."
Although Twitter has steadfastly asserted that it is not for sale, Microsoft's recent purchase of LinkedIn and Verizon's acquisition of Yahoo has Silicon Valley wondering if the little blue bird might find a new nest.
As CNBC's Jim Cramer said earlier this year, "Twitter can be so much more than it is, but there is a remarkable failure of imagination and focus at the company... You simply can't look at Twitter the way it is. You have to look at it as if it were professionally run by a full-time CEO."