PewDiePie, the most followed star on YouTube, was apparently in Twitter time-out Wednesday, shortly after he made a joke about joining ISIS.
An account belonging to the popular Swedish YouTuber, real name Felix Kjellberg, appeared to be suspended. It was back online a short while later.
A Twitter representative declined to comment on individual accounts, citing privacy and security reasons.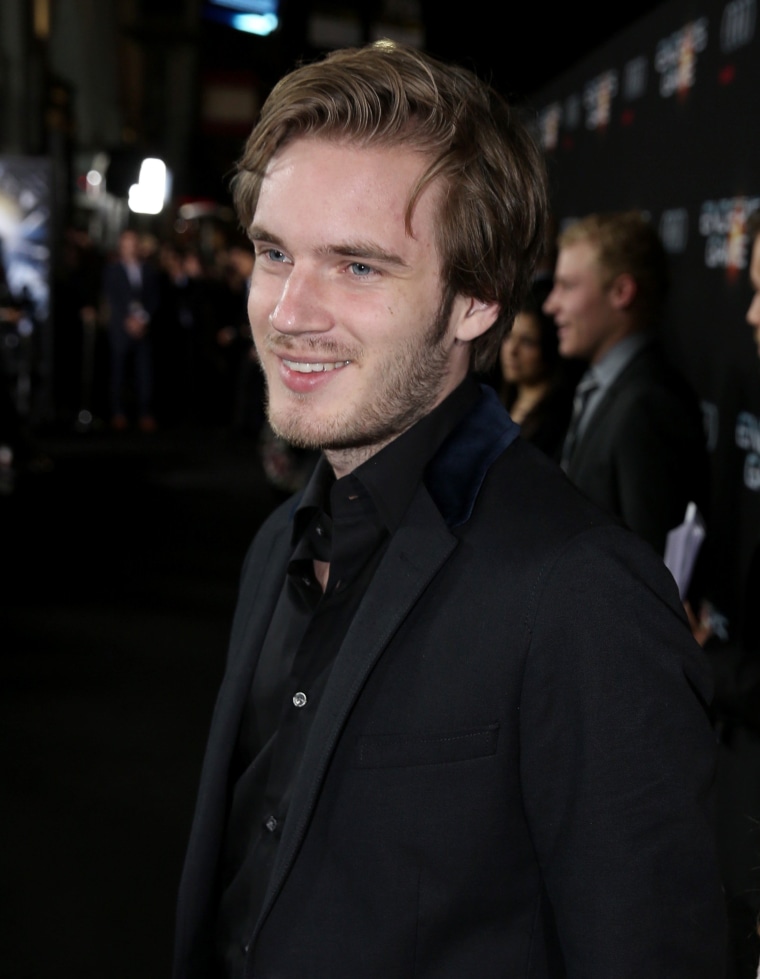 Kjellberg, who amassed a gigantic following making videos of himself playing video games, is also known for his outlandish commentary.
His latest shenanigans started Tuesday when he purposefully unverified his account, which has 8.31 million followers, removing the little blue check mark reserved for public figures.
PewDiePie joked he was unverified because he had joined ISIS, which set off an avalanche off questions from his followers. Kjellberg later explained the joke was on them.
In a YouTube video posted today called "WHY I GOT UNVERIFIED" that he chose to unverify himself because he found the whole concept to be pointless.
During the saga, a fake Sky News accounts with the handle @SkyNeiws tweeted a photo of the star, along with a headline that he had been "unverified due to suspected relations with ISIS."
Kjellberg, who joked "unverified is the new verified" is now touting his own special system, adding a small globe icon to his profile.
The production company run by Kjellberg, who has more than 47 million YouTube subscribers, earned an operating profit of $8.1 million in 2015, according to a regulatory filing.
Related: Twitter Suspends 235,000 More Accounts in Terror Crackdown
Earlier this month, Twitter reported it had suspended 235,000 accounts over the past six months for posting terror-related content.
The suspensions announced are in addition to the 125,000 accounts Twitter said in February it had taken down for promoting terrorism or issuing violent threats.
The service had become one of several online services used by ISIS to spread propaganda and recruit new members. Twitter responded by increasing the staffing on its abuse reporting team and leveraging "proprietary spam-fighting tools" that are able to surface accounts that may violate Twitter's policies, the company said.