Get ready for at least 1.21 gigawatts of fun. In "Back to the Future Part II," Marty McFly and Doc Brown travel to the future ... all the way to October 21, 2015. Well, we don't have flying cars yet, but that doesn't mean we can't have a good time by celebrating what has become known as Back to the Future Day.
Watch the movies at home: For the month of October, Amazon Prime members will be able to stream all three "Back to the Future" movies for free. Movies are best watched with a fully hydrated pie from Pizza Hut, which, of course, appeared in the second movie as part of a product placement deal.
For those who want a higher resolution experience, Universal recently released a 30th anniversary Blu-ray set.
Go to the theater: The movie is traveling back to the theater in many cities across the country. Sadly, it won't be playing in hologram form like "Jaws 19."
Take a vacation to "Hill Valley": Reston, Virginia! It's a Washington, D.C., suburb that, well, doesn't really have anything to do with the "Back to the Future" movies. Visitors on October 21, however, will find themselves in Marty McFly's hometown of Hill Valley.
The temporary name change comes thanks to the Washington West International Film Festival, which will air a 30th anniversary screening of "Back to the Future Part II" with actor Christopher Lloyd and screenwriter Bob Gale in attendance.
Related: "Back to the Future Part II" Writer Bob Gale Talks About His 2015 Predictions
Play some video games: In October, "Jetpack Joyride" players are able able to play with a special "Back to the Future" theme for free. Next month, it will cost $9.99, so get to it fast —unless you have some kind of time machine that lets you travel into the past.
Ride a hoverboard: OK, so the cool Hendo and Lexus hoverboards that went viral aren't available for purchase. But you can do some rad finger flips with this tiny replica ($29.99) that actually hovers (just barely!) in the air.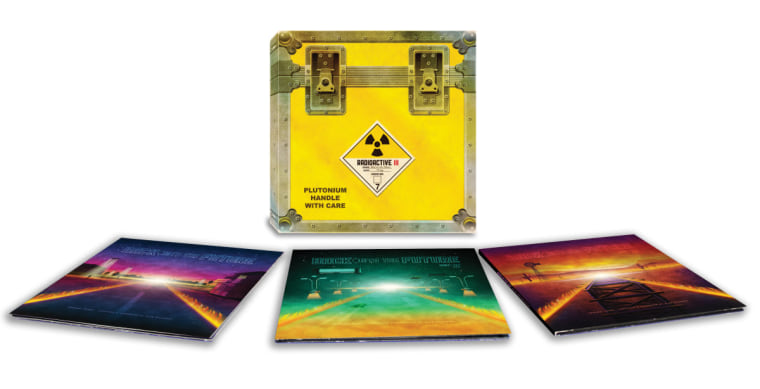 Listen to the soundtrack: What "Back to the Future" fan doesn't love composer Alan Silvestri's classic score? Now it's available in a $105 vinyl box set that includes music from all three movies and some pretty sweet album art.
Drink a Pepsi Perfect: There is nothing like cracking open a Pepsi Perfect while confronting Griff Tannen at the Cafe 80's. On Wednesday, 6,500 lucky people will be able to order the limited-edition bottle on Pepsi's website. You can also buy one for more than $200 on eBay from somebody who received one at New York Comic Con.
Take a look behind the scenes: Super fans can watch a documentary about the making of the films called "Back in Time," featuring interviews with Michael J. Fox, Robert Zemeckis, Steven Spielberg and more. The movie will be released digitally on October 21.
Watch the Cubs in the playoffs: In the "Back to the Future Part II," the Chicago Cubs win the 2015 World Series. Back then, it seemed far-fetched. Now the team is facing off against the Mets in a series that will determine who goes on to compete for the whole enchilada.
Wednesday's game just so happens to take place at Wrigley Field in Chicago. Hopefully that means a lot of people will be dressed up in their best Marty McFly gear.
Time travel: This can be accomplished by listening to "Power of Love" by Huey Lewis and the News over and over again until you become delirious and think you have actually traveled back to 1985.