It's officially the year of breaking down the barriers keeping you from turning your home into a smart home. So what's stopping you? We address some of the biggest fears homeowners may have before hooking up their home.
While the smart home has been a trend for a while, the consensus at the Consumer Electronics Show was that 2017 will be the year the connected home becomes even more accessible to the masses.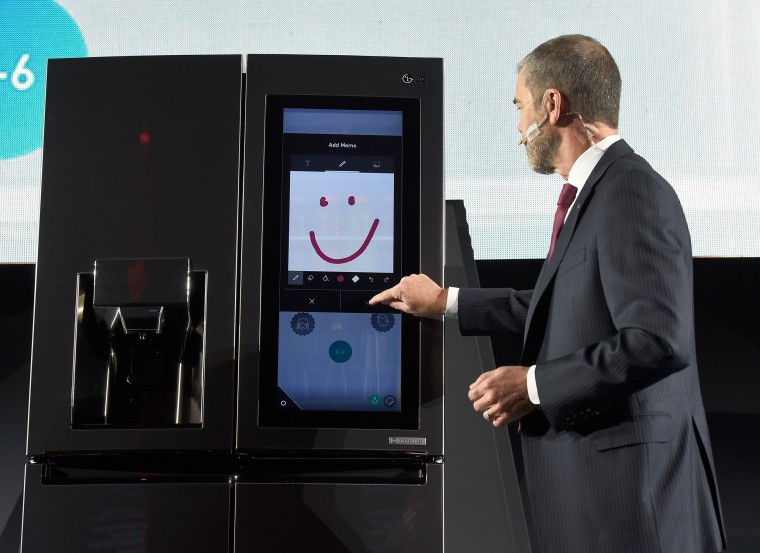 Related: As Robots Learn to Become More Human, Are We More Robotic?
Setting up smart appliances can seem like a daunting task for those who don't consider themselves techies - and then there's the added concern of whether your smart home could be hacked.
Security Scares
"We are in the nascent ages of smart homes," Gary Davis, chief evangelist at Intel Security, told NBC News. "When you say it, everyone says, 'Yeah, I want a smart home.' But really, from a security perspective, they don't understand all of the challenges that come with it."
Last October, the Mirai botnet used hacked smart home devices to take down Dyn, a domain services company, by flooding its servers with artificial traffic. The attack resulted in many popular websites such as PayPal, Twitter, and Amazon being offline for part of the day.
Related: Who Shut Down the Internet?
At CES, Arris debuted a new Wi-Fi router featuring McAfee's new Secure Home Platform.
While you may be familiar with running the anti-virus software on your computer, the new router will also cover your smart home devices by using McAfee's Global Threat Intelligence.
If the router senses suspicious activity on your smart lamp or that camera you have in your child's room, it will suspend access, ensuring your devices can't be used for anything malicious.
"I think every consumer knows there is a desire to be secure. What they don't know or understand is how all of these devices are affecting your ability to be secure," Davis said.
The new router, called the Arris Surfboard SBG7580-AC, will be available at Amazon, Best Buy and Surfboard.com sometime this summer. Pricing has yet to be announced.
Tech Troubles
Aside from the security aspect, platforms like Wink, Samsung's SmartThings, and Apple's HomeKit are making the set-up process relatively pain-free and - dare we say - seamless.
Nathan Smith, founder and chief technology officer at Wink, said lighting and security systems are both great first devices for those exploring the smart home realm for the first time.
"Lighting is a great place to start because it's relatively inexpensive. And it literally can be installed in 10 minutes," Smith told NBC News.
If you really don't want to go through the process of setting up a smart home, don't fret. You could hire someone to help - or, if you're looking to move - even buy an entirely new tricked-out smart home.
Where to Start
Home builders Lennar, Brookfield Residential, and KB Home are now offering buyers a smart home package, giving them the opportunity to move into a smart home running devices on Apple's HomeKit platform.
While the smart home may be relatively new territory for some people, at CES, electronics companies showed just how much their imaginations have run wild with ideas for the connected home.
The usual plugs, speakers, security, and door bell cameras were on display, but one item in particular this year stood out: The smart garbage can.
French startup Uzer showed off Eugene, a device that attaches to your garbage can. It will scan barcodes to let you know what can be recycled. While Eugene's smarts are working to save the environment, it will also do you one more solid by building a shopping list when you run out of something.
And that, folks, is peak smart home.