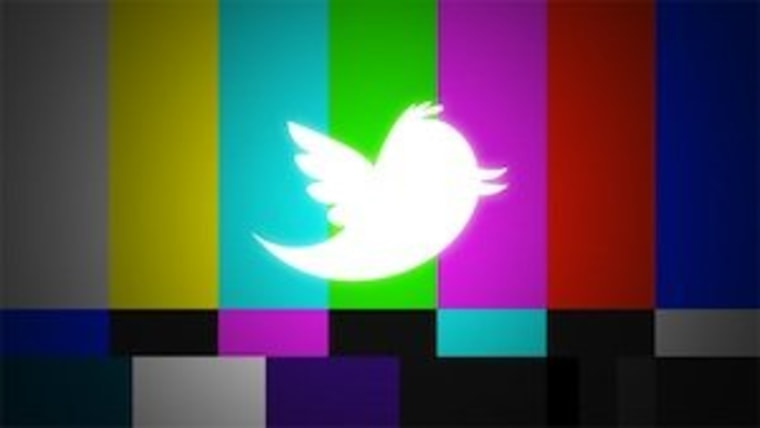 Nearly every day in 2011, someone on Twitter was given a cease-and-desist notice for violating copyright law, adding up to the bulk of 4,411 warnings administered through the Digital Millennium Copyright Act (DMCA) since November 2010.
While those kinds of letters have been circulating for a while, Ars Technica points out that it is unusual for Twitter to give the public access to the details of those takedowns, by linking to the Electronic Frontier Foundation's Chilling Effects database. 
The Chilling Effects Clearinghouse "invites recipients and senders of cease and desist notices to send them to a central point (here, at chillingeffects.org) for analysis, and to browse the website for background information and explanation of the laws they are charged with violating or enforcing."
The database allows for viewing only 10 notices at a time, so it would take some time investment to go through a sizable sample of the notices, but a quick scan shows senders include individuals, movies studios (such as Magnolia Pictures), music labels and sports organizations (cricket seems to be big).
Twitter falls under the "safe harbor" outlined under the Digital Millennium Copyright Act, Section 512(d). As Chilling Effects puts it:
These safe harbors give providers immunity from liability for users' possible copyright infringement — if they "expeditiously" remove material when they get complaints. Whether or not the provider would have been liable for infringement by users' materials it links to, the provider can avoid the possibility of a lawsuit for money damages by following the DMCA's takedown procedure when it gets a complaint. The person whose information was removed can file a counter-notification if he or she believes the complaint was erroneous.
On the last day complaints were filed in 2011, Dec. 26, representatives from Magnolia Pictures sent out 17 notices, while Magnum Photos sent one. 
Clicking on a few of those offending tweets led nowhere, so we can presume that they were "expeditiously" removed. Will this prompt more backlash against the microblogging site, which has recently weathered its own chill — more like a freeze — from users angry with its decision to censor messages on a country-by-country basis?
Here is what 2012's only complaint looks like: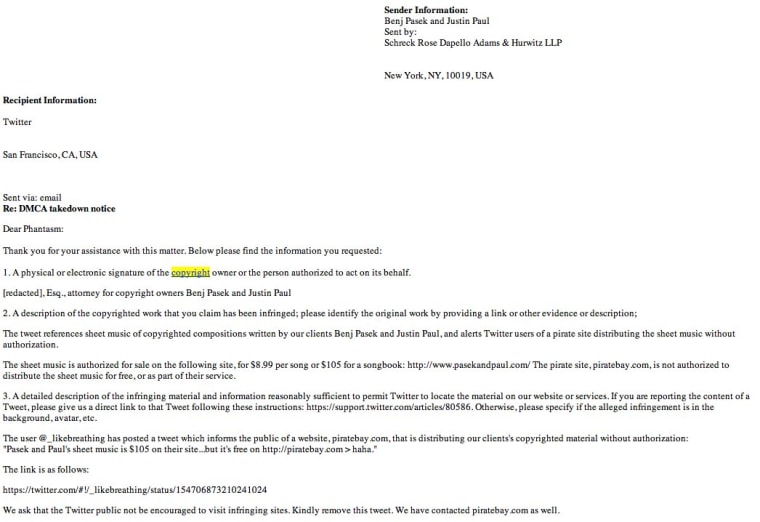 You can find out more about Twitter and how it responds to copyright complaints on its policy page.
More stories:
On Twitter, follow Athima Chansanchai, who is also trying to keep her head above water in the Google+ stream.