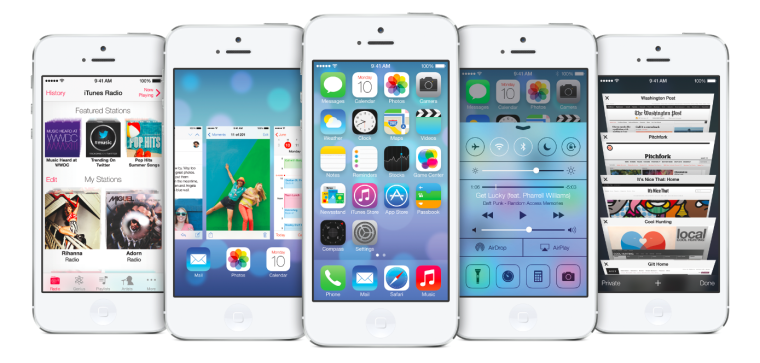 Some were quickly mentioned when Apple unveiled iOS 7, some can be spotted on the company's website, and some were revealed by developers poking around in the software — but all of the following iOS 7 features, due in a free OS upgrade for iPhone and iPad this fall, are likely to come as a surprise, perhaps even a delight.
Block calls and messages
If you want to prevent someone from calling you, messaging you or initiating a FaceTime video chat, you are nearly out of luck on the iPhone. Elaborate third-party solutions typically only work if you've jailbroken your device — unlocked to run software not authorized by Apple — or if you've complained to your carrier about harassment from a particular individual. But in iOS 7, Apple has announced a way "to prevent specific people from being able to contact you."
Bigger folders, more icons you can hide
Folders are bigger than ever in the latest version of Apple's mobile operating system. Instead of only having room for 16 apps, folders can contain pages and pages of apps ... and they can even hold Newsstand. That's right. In iOS 7, you can finally stash Newsstand into a folder and not have to stare at it all the time, Cult of Mac discovered.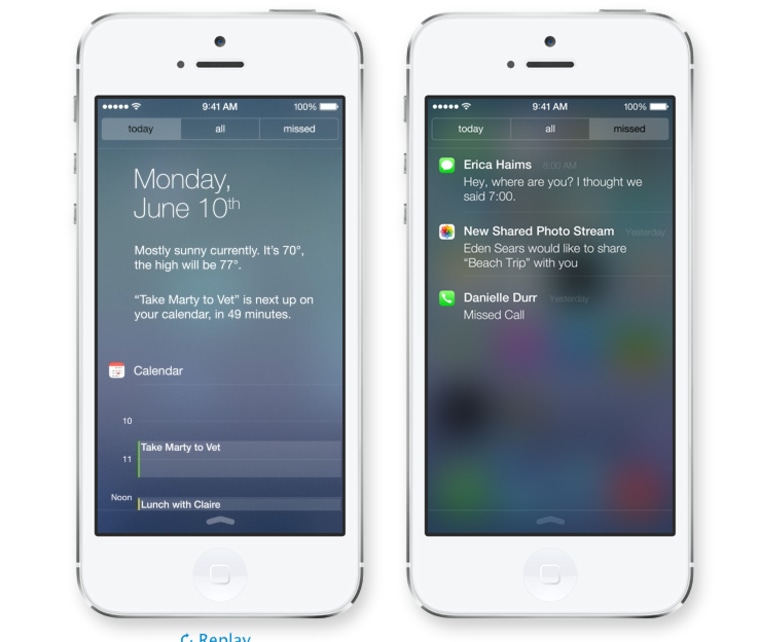 Smarter, more relevant notifications
The Notifications Center consists of three sections in iOS 7 — "today," "all," and "missed." The "today" section presents a quick summary of what's going on: How the weather looks and whether it's someone's birthday, but also more prescient stuff, like whether you should leave early for a meeting because traffic is looking bad. If it sounds a little like what Google Now does for Android, that's because it is similar, but it's a welcome addition to iOS that may keep you better organized.
Teach Siri how to pronounce names
Those of us with awkwardly pronounced names can finally teach Siri how we want her (or him) to say 'em. Instead of relying just on phonetic spellings, Siri will ask you how you want a name pronounced and then take some time to learn it, 9to5Mac says.
Special inboxes
Wouldn't it be nice if you could see all the emails addressed directly to you (rather than to some email alias or distribution list) at once? Or how about just emails with some sort of attachment? Special inboxes built into the Mail app on iOS 7 let you, says Cult of Mac. These new inboxes behave a lot like the VIP inbox already found in iOS — they don't duplicate content, but instead provide another way to view it.
Bulk email management
It's frustrating that there's no way to mark a bunch of emails as read on the iPhone. You'll get that ability in iOS 7, say the folks at FastCompany. You'll be able to select multiple emails and mark 'em all as read or unread "in one fell swoop."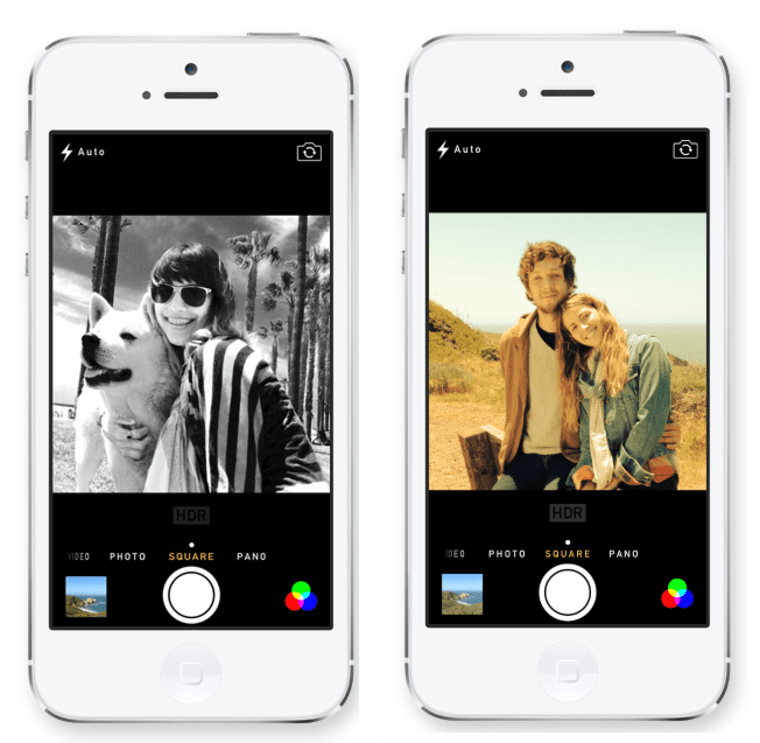 Livephoto filters
At this point, most of us are used to adding filters to photos after we snap the pics. But the Camera app in iOS 7 allows for live previews. You'll see exactly how the photo will look in black and white or with a vintage filter before you ever even take it.

And the best part? These filters are applied in a non-destructive way. So even though the photo looks like it came straight out of the 1960s when you take it, your iPhone still has the "normal" version saved. You can revert to it (or switch to another filter) in an instant.
Swipe back through menus
Tired of tapping the "back" button to navigate through apps? You'll likely love that iOS 7 lets you swipe back from just about any screen with a "back" button, says Mac Rumors. This gesture seems so natural, odds are you'll immediately begin swiping from one side of the screen to the other to get through websites or Settings menus.

Bonus: One iOS 7 perk you can get now
iOS 7 adds a neat button to Safari to switch into "private" browsing mode, so you can shop for presents or do other secret stuff, without leaving a history or cookie trail in the browser. But you can already access this "private" mode in the current iOS. Just go to Settings, tap on Safari and flip the "Private Browsing" toggle.

Want more tech news or interesting links? You'll get plenty of both if you keep up with Rosa Golijan, the writer of this post, by following her on Twitter, subscribing to her Facebook posts, or circling her on Google+.