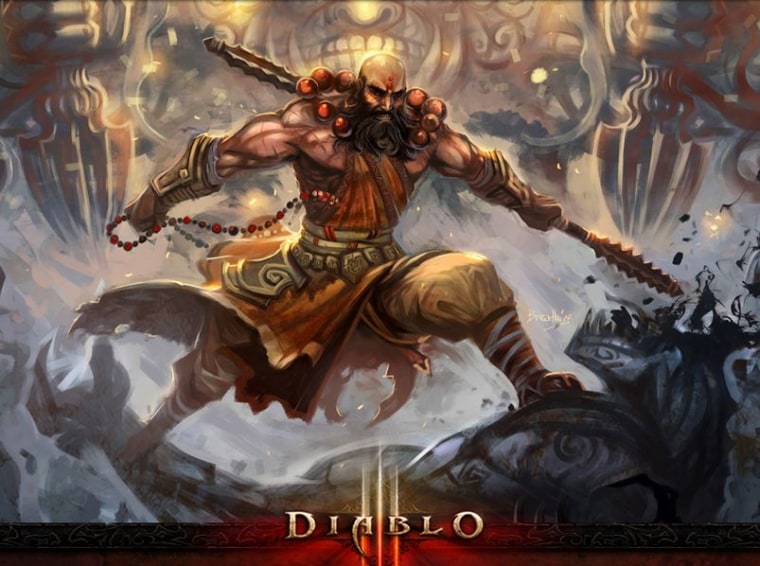 The best-selling action role-playing game 'Diablo 3' has been on one very bumpy ride ever since it launched back in May. And this week it took yet another hit.

A German consumer advocacy group called the Federation of Consumer Organizations is threatening legal action thanks to the game's always-on Internet requirement — that is, "Diablo 3" requires players to have a constant connection to the Internet and to the servers hosted by the game's publisher (Blizzard), even when they are playing the single-player portion of the game.
Gamers around the world have complained that the constant connection requirement has made it difficult and sometimes impossible for them to connect to and play the game they dropped their hard-earned money on.
According to German site PC Games, the organization had given Blizzard until July 20 to repackage "Diablo 3" boxes to more clearly explain the Internet and server connection requirements. (CinemaBlend was the first to report this in the U.S., and properly translate the German article.)
But German users are reportedly still having issues playing the game and so the advocacy group is demanding the game studio respond by July 27 with fixes for the problem ... or face legal action.

Germany isn't the only country where Blizzard is being taken to task for the "Diablo 3" alway-on requirement. The company has taken a beating in France. And in South Korea, the government not only raided Blizzard's office in Seoul, but Blizzard now faces a class-action lawsuit from Internet cafe owners.
For its part, Blizzard has said that it didn't anticipate the overwhelming response to "Diablo 3" (and thus the overwhelmed servers). The game sold a whopping 6.3 million copies in its first week.
Last week Blizzard president and co-founder Mike Morhaime addressed the "Diablo 3" community via a Battle.net post insisting that "the online requirement is critical for the long-term integrity of the game experience."
He went on to write, "I fully understand the desire to play 'Diablo 3' offline; however, 'Diablo 3' was designed from the beginning to be an online game that can be enjoyed with friends, and the always-online requirement is the best way for us to support that design." 
— via CinemaBlend
Winda Benedetti writes about video games for NBCNews.com. You can follow her tweets about games and other things on Twitter here @WindaBenedetti and you follow her on Google+. Meanwhile, be sure to check out the IN-GAME FACEBOOK PAGE to discuss the day's gaming news and reviews.