The nastiest rivalry in Silicon Valley just got a little lighter.
Waymo, the self-driving car company owned by Google's Alphabet, dropped three of four patent infringement claims on Friday relating to LiDAR technology.
LiDAR technology relies on laser beams to bounce off a car's surroundings, essentially helping the self-driving car to "see" other cars, pedestrians and obstacles in its path.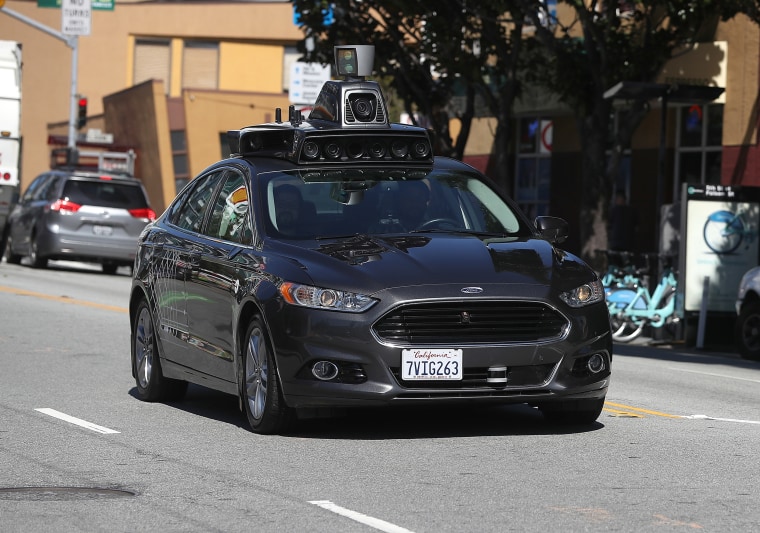 Related: Uber Internal Review: 4 Things We Learned About Its Culture
The lawsuit centers around whether Anthony Levandowski, who worked as an engineer at Google's self-driving car division before leaving to head up Uber's autonomous driving program, departed with trade secrets that were used to develop Uber's self-driving cars.
Levandowski is not named in the lawsuit but has remained a key figure in the proceedings. At issue is whether he took 14,000 documents from Alphabet.
An Uber spokesperson told CNBC that Levandowski downloaded the documents while at Alphabet as documentation to bolster claims that he deserved a bonus.
"Levandowski downloaded the files in connection with ensuring payment of his $120 million Google bonus," an Uber spokesperson said in a statement. "Even if Levandowski did what Waymo says he did, he did it as a Google employee, for reasons unrelated to his future employment at Uber."
A Waymo spokesperson has labelled these claim as "fictitious." Other outlets have previously reported Levandowski allegedly downloaded the materials so he could work from home. Court filings also state Levandowski never told Waymo he downloaded the trade secrets.
After leaving Google last year, Levandowski's self-driving truck start-up, Otto, was soon acquired by Uber — which, Waymo alleged in court proceedings, was a ruse to help Uber get its hands on Google's self-driving secrets. Levandowski left Uber in May.
The case is set to go to trial in October.
A Waymo representative told NBC News the company opted to dismiss the claims since Uber no longer uses that LiDAR design.
"We found after fighting for discovery a device created by Anthony Levandowski at Uber that infringed Waymo patents. Uber has assured the court in statements made under penalty of perjury that it no longer uses and will not use that device, so we have narrowed the issues for trial by dismissing the patent claims as to that device, with the right to re-file suit if needed," the company's statement said. "We continue to pursue a patent claim against Uber's current generation device and our trade secret claims, which are not at all affected by this stipulated dismissal. We look forward to trial."