Amazon CEO Jeff Bezos is on his way to overtaking Bill Gates as the richest man in the world, but very little has been disclosed about Bezos' philanthropy.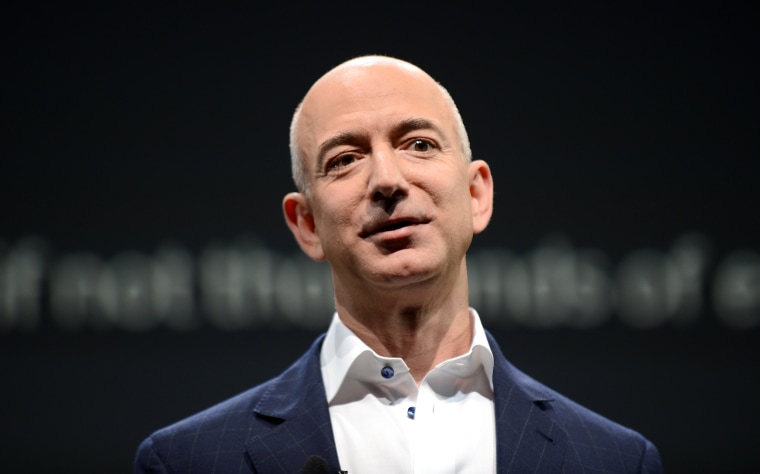 Bill Gates set the example for tech billionaires with the Bill & Melinda Gates Foundation. Mark Zuckerberg, who has praised Gates' example, followed suit in 2015, setting up the Chan Zuckerberg Initiative.
But with an $82 billion net worth, $50 billion of which has been in the past two years as Amazon stock surged, we've heard very little about Bezos' philanthropy — until now.
After the New York Times called out the Amazon CEO for not disclosing any philanthropy, Bezos asked Twitter for ideas.
"I'm thinking about a philanthropy strategy that is the opposite of how I mostly spend my time — working on the long term," he said. Bezos mentioned Amazon, the Washington Post and his space company, Blue Origin, as long term endeavors "contributing to society and civilization in their own ways."
"For philanthropy, I find I'm drawn to the other end of the spectrum: the right now," he said.
Related: Amazon to Buy Whole Foods For $13.7 Billion in Cash
Bezos said he wants to find a way to help people "at the intersection of urgent need and lasting impact," and asked his Twitter followers to reply to his tweet with ideas.
People responded in full force, offering ideas for helping LGBT youth, repurposing the skills of military veterans, easing student loan debt, and helping with the cost of daycare.
Bezos posted the request for input one day before he surprised analysts by announcing Amazon would buy Whole Foods for $13.7 in cash — which saw Amazon's share price increase by another 3.5 percent.