As more tech titans come forward to support Peter Thiel's funding of lawsuits against news site Gawker, Amazon chief executive Jeff Bezos took another direction, slamming tech billionaires who would put a chill on the First Amendment.
"You don't want to create any climate of fear when it comes to free speech norms. Beautiful speech doesn't need protection. Ugly speech does," Bezos told a tech industry crowd at the Code Conference on Wednesday.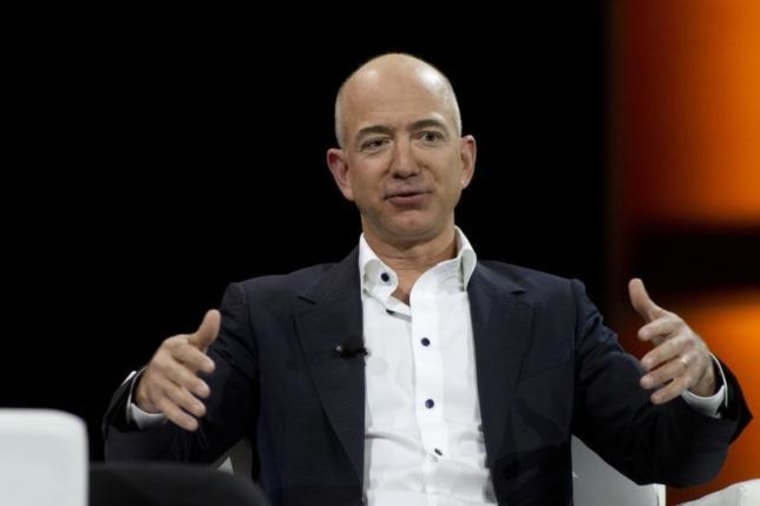 Last week, it was revealed that tech billionaire and PayPal co-founder Peter Thiel has been quietly funding a laundry list of legal actions against Gawker. In particular, Thiel has covered reality star Hulk Hogan's legal costs in a multi-million-dollar sex tape lawsuit against Nick Denton's media empire.
Not many people in the tech industry are willing to alienate themselves by speaking out against a billionaire investor. Those who have include Pierre Omidyar, founder of eBay; venture capitalist Om Malik; and entrepreneur Mike Lazerow. In the other corner of the ring, industry titans who have voiced their support for Thiel include Vinod Khosla, a cofounder of Sun Microsystems; Jessica Livingston, founding partner of Y Combinator; and Reid Hoffman, co-founder of LinkedIn.
Read More: Peter Thiel vs Gawker Case Highlights the World of Litigation Funding
As both a tech billionaire and the owner of the Washington Post, Bezos finds himself smack in the middle of Silicon Valley and the Fourth Estate.
"Seek revenge and you should dig two graves — one for yourself," he told conference attendees during the hour-long interview.
"This country has the best free speech protections in the world because of the Constitution, but also because of our cultural norms," he said, according to Recode. "If you step back and think about what a great society we have, part of it is we have these cultural norms that allow people to say these ugly things. You should let them say it."