Amazon is planning to build a second headquarters that could measure up to 8 million square feet — and create 50,000 jobs, many of which pay $100,000 or more.
The company is calling the second site "HQ2." It is asking cities to bid on the project, which is expected to cost $5 billion to build and operate. Amazon is prioritizing metropolitan areas with at least 1 million people.
"We expect HQ2 to be a full equal to our Seattle headquarters," Amazon CEO Jeff Bezos said in a statement. "Amazon HQ2 will bring billions of dollars in up-front and ongoing investments, and tens of thousands of high-paying jobs. We're excited to find a second home."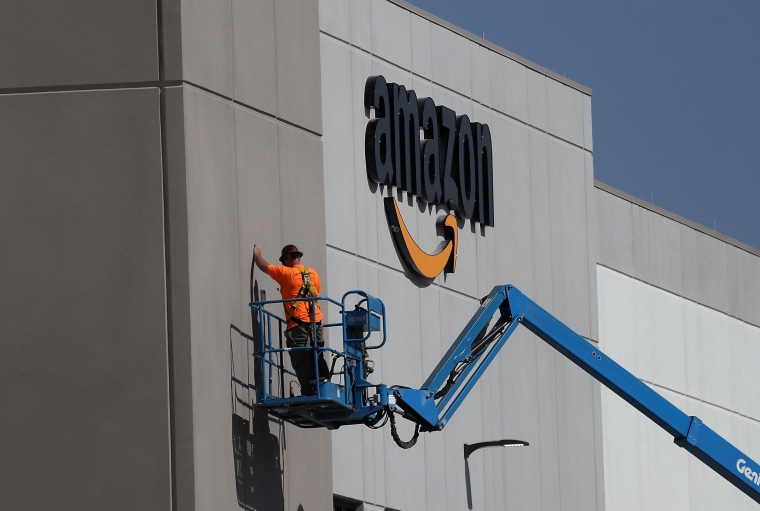 The site it ultimately chooses will also need to meet a number of requirements, including a strong labor pool, being "business friendly," and it will have to be no farther than 45 minutes from an international airport.
Wherever Amazon chooses to build HQ2, the company is stressing that it will be a full-fledged headquarters and won't operate as a satellite office.
Related: Amazon Hopes to Hire 50,000 People at Its Jobs Day
"Amazon expects to hire new teams and executives in HQ2, and will also let existing senior leaders across the company decide whether to locate their teams in HQ1, HQ2 or both," said a statement from the company.
Employees currently working at Amazon's Seattle campus may also have the opportunity in the future to move if they would prefer to be located at the new campus.
So just how big of an undertaking is HQ2? More than 40,000 employees work at Amazon's Seattle campus, which spans 8.1 million square feet.
Having one of the world's most valuable companies set up shop in town can be an economic boon. According to data provided by Amazon, the company's investments in Seattle from 2010 to 2016 added $38 billion to the city's economy.
Or to put that in simpler terms: For every $1 Amazon invested, the company said it generated $1.40 to add to the Seattle economy.