Amazon unveiled the Echo Show on Tuesday, adding a touch screen to its smart speaker, marking the company's latest move to immerse more people into its shopping and streaming ecosystem.
The voice-controlled screen still packs the "ears" of the Echo, with eight microphones that can hear you from across a room. However, what sets the $229.99 device apart is the "show me" experience.
"I think it is disruptive, and not only for my household," Werner Goertz, a research director at Gartner, told NBC News. "I think the implications might be much farther reaching than the consumer."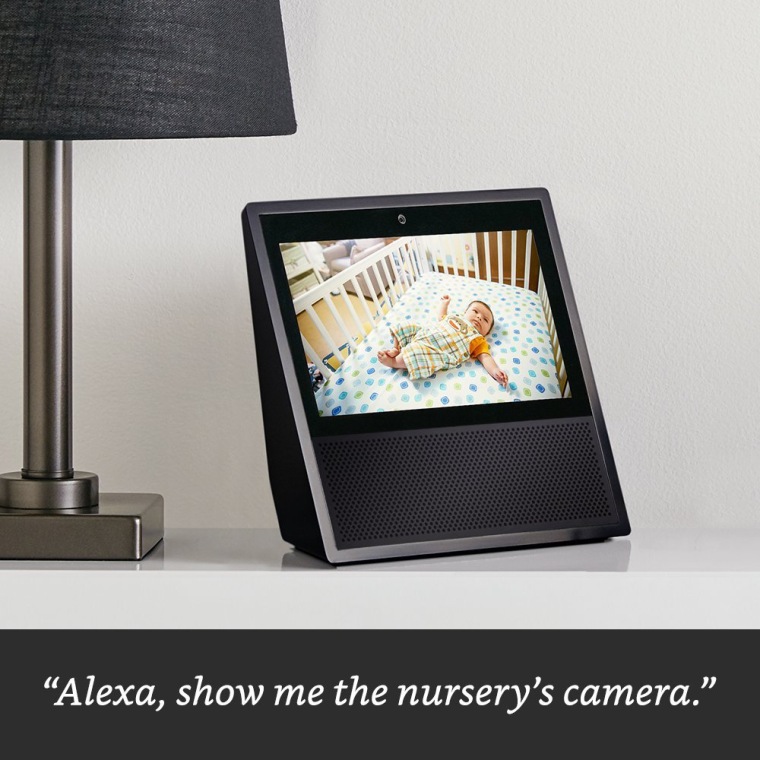 Related: Amazon Prime Air Drones Meet the Public — But Stay Grounded
In the home, Amazon touts the Echo Show as a device that can let you see your shopping or to-do lists, show you YouTube videos, pull up the camera in your child's nursery, or place a video call to friends.
Perhaps the most fun use: It can put lyrics on the screen when you stream with Amazon Music, essentially turning the smart device into a sleek karaoke machine.
Goertz said he finds the Echo Show particularly groundbreaking because he sees so many future use cases, especially when it comes to telemedicine.
"Think about applications in health care, elder care, remote diagnostics that the addition of cameras and displays will open up," he said. "There is so much money to be extracted, so much efficiency to be generated — and now we have a device that could be used for these things."
The Echo Show can also work with the thousands of Alexa skills already in existence, including games such as Jeopardy or the ability to ask Alexa to order you a pizza or an Uber.
The devices come in black and white and are available for pre-order now. They will be released on June 28, according to Amazon's website.
Amazon is also offering a $100 rebate to people who order two devices.
Goertz also said he expects to hear more enterprise use cases this November at Amazon Web Services' annual show.
Among the possibilities he floated: Using the Echo Show as integrated communications devices for conference calls, and a way to verify building entry access.
Amazon's Echo has been a surprise hit for the company. First released in November 2014 to Amazon Prime and invited members, the smart speaker now has a portfolio of siblings, including the Echo Dot, the Echo Tap and the recently announced, fashion-focused Echo Look.
Amazon controls 70 percent of the home assistant market, beating out Google and Apple, and sold an estimated 8.2 million Echo units in the United States as of the fourth quarter of 2016, according to Consumer Intelligence Research Partners. Another report placed that number as high as 11 million.