Amazon wants to unlock your front door and deliver your packages when you're not home.
In the fight against holiday season porch pirates, Amazon is launching a new delivery system that allows its couriers to leave packages inside your house or apartment. The entire process is done without a key or code — and the entire delivery is recorded on a camera that uploads to the cloud.
"I think it goes to show that Amazon is thinking very holistically about its products and services and how it ties all of its investments together in the smart home and retail," Geoff Blaber, an analyst at CCS Insight, told NBC News.
But it won't come cheap. Prime Members in the 37 cities where it's launching will first have to order the $250 Amazon Key In-Home Kit, which includes Amazon's new Cloud Cam and a compatible smart lock.
After that is set up, customers can choose "in-home delivery" at no extra cost. When a package is about to be delivered, Amazon will send a notification that will allow a customer to cancel the delivery, request the package be left outside, or watch a live feed of the delivery.
The driver is let into your home after Amazon verifies he or she is at the right address at the intended time. Once that's complete, the door unlocks and the Cloud Cam starts recording.
Related: Why Amazon's New $5 Billion Headquarters May Ruin Your City
Last month, Walmart announced it would test the delivery of packages and groceries — even putting them away in your refrigerator — for customers with smart home products in the Silicon Valley area.
Patrick Moorhead, principal analyst at Moor Insights & Strategy, said trust in Amazon — and the technology — makes this the next logical step for the company to stitch together its services.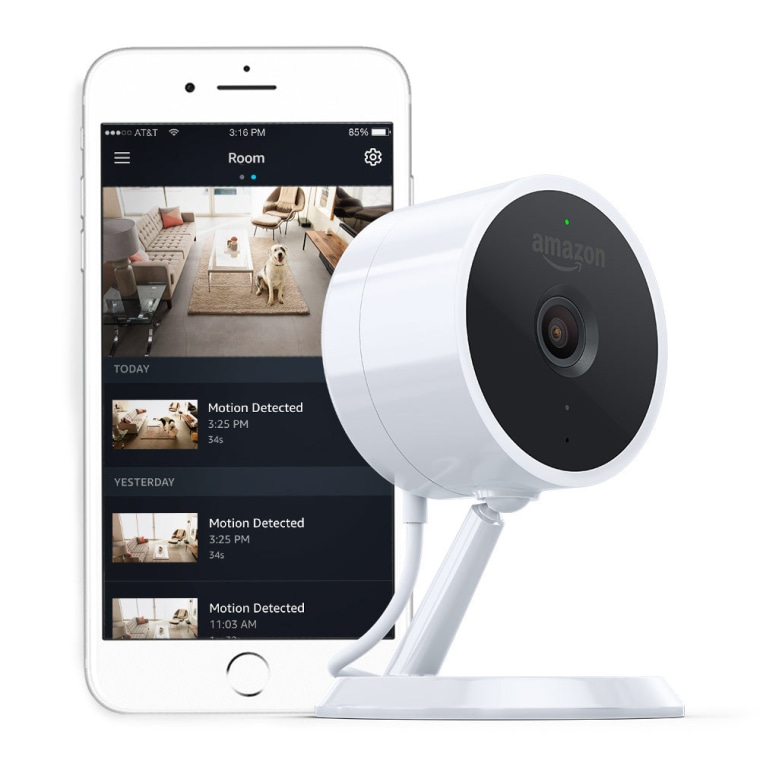 "Amazon is one of the most trusted consumer brands, so I believe over time, with an electronic lock and camera, consumers will become more comfortable," said Moorhead.
Amazon envisions the new service will extend beyond deliveries and into other home services. The Amazon Key platform could eventually be integrated with thousands of providers — from dog walkers to house cleaners — letting you schedule appointments without worrying about giving someone a physical key.
"Amazon will have to address those inevitable privacy concerns consumers have over time," Blaber said. "But I think it is the first step for something that — in years to come — we will see as perfectly normal."