Amazon has a new tool that may be useful to anyone who truly loves paper books. Called Kindle Convert, it's an application that allows you to turn real books into e-books — official ones you can search the text of, sync across devices, and so on. The catch? You have to manually input the book page by page using a scanner.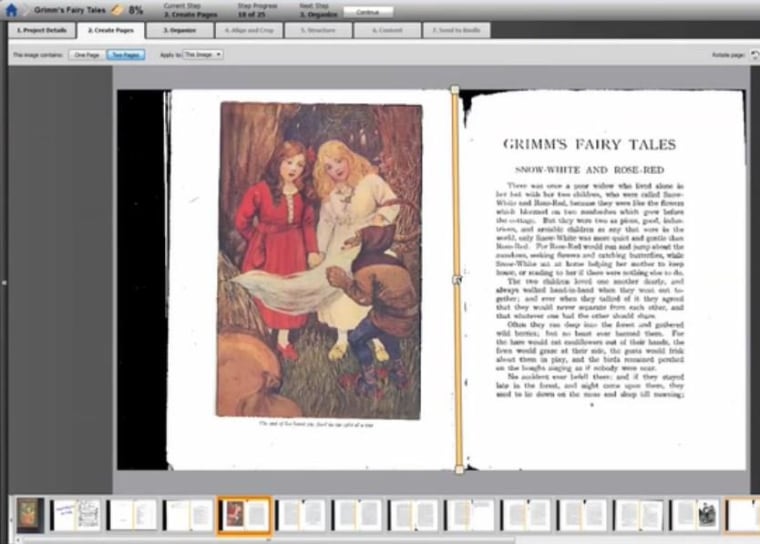 No one is going to be converting their entire library using this method. But it could be a great option for someone who wants to, say, share an old children's book without exposing it to the kids' grubby hands, or keep a well-loved dog-eared paperback on their phone, complete with marginal scribbles. The new book is backed up for free on Amazon's Cloud Drive and you can browse it on your device of choice. The whole process is detailed in a lengthy tutorial video at the Amazon listing.
Kindle Convert costs $19, though that appears to be a sale price, so if this sounds like something you could use, it might be wise to buy now.
IN-DEPTH
SOCIAL
—Devin Coldewey