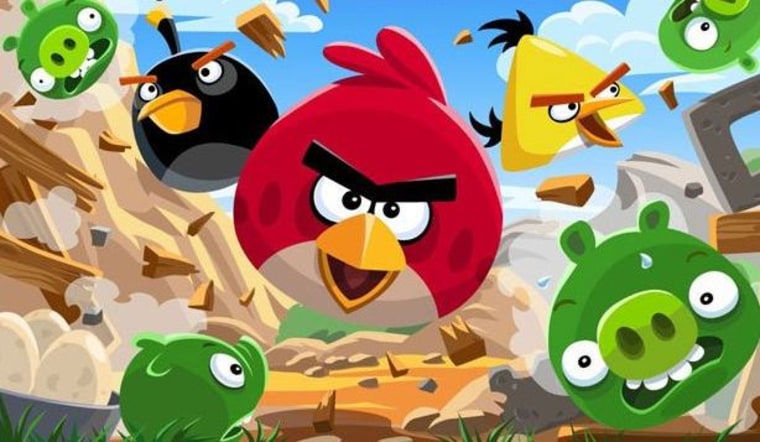 It seems the Angry Birds are no longer content with dominating smartphone and tablet screens the world over. The furious fowl have plans to take over bigger screens. Much bigger screens.

Rovio Entertainment — the company that brought us the hugely popular bird-flinging games — announced Tuesday that an Angry Birds feature film is in the works and is scheduled to arrive in theaters ... in the summer of 2016.
"Angry Birds: The Movie" (as we're calling it for the moment) will be a computer-generated/animated feature film and, yes, it will be in 3D.
Rovio said it will produce and finance the film itself and plans to "retain full creative control." To that end, it has brought on John Cohen, producer of the animated film "Despicable Me" to be the film's producer and David Maisel, former chairman of Marvel Studios and executive producer on the "Iron Man" film, to be executive producer.
"John's an exceptionally talented producer, and we're delighted to have him join the flock," said Mikael Hed, CEO of Rovio Entertainment, in the announcement. "With John's hands-on producer background and David's expertise in establishing and running his own successful studio, these two are the dream team for making a movie outside the studio system."
Though it's hard to imagine exactly how Rovio plans to make a truly good feature film based on a bunch of flightless birds and legless pigs, it certainly seems a smart move on their part to make this movie "outside the studio system."

One need only look at the many, many terrible movies based on video games ("Super Mario Bros." just for a start) to see how the studio system has repeatedly failed game properties in the past.

In the three years since the first Angry Birds game was launched, these physics-based puzzle games have been downloaded more than 1 billion times. That's certainly a lot of people who will either be very excited about, or very disappointed by "Angry Birds: The Movie."
Winda Benedetti writes about video games for NBC News. You can follow her tweets about games and other things on Twitter here @WindaBenedetti and you can follow her on Google+. Meanwhile, be sure to check out the IN-GAME FACEBOOK PAGE to discuss the day's gaming news and reviews.