Protesters chained themselves to the front doors of Uber's offices in San Francisco Friday morning as Donald Trump was inaugurated.
Employees were reportedly unable to enter the building, which also houses payments company Square, through the front door.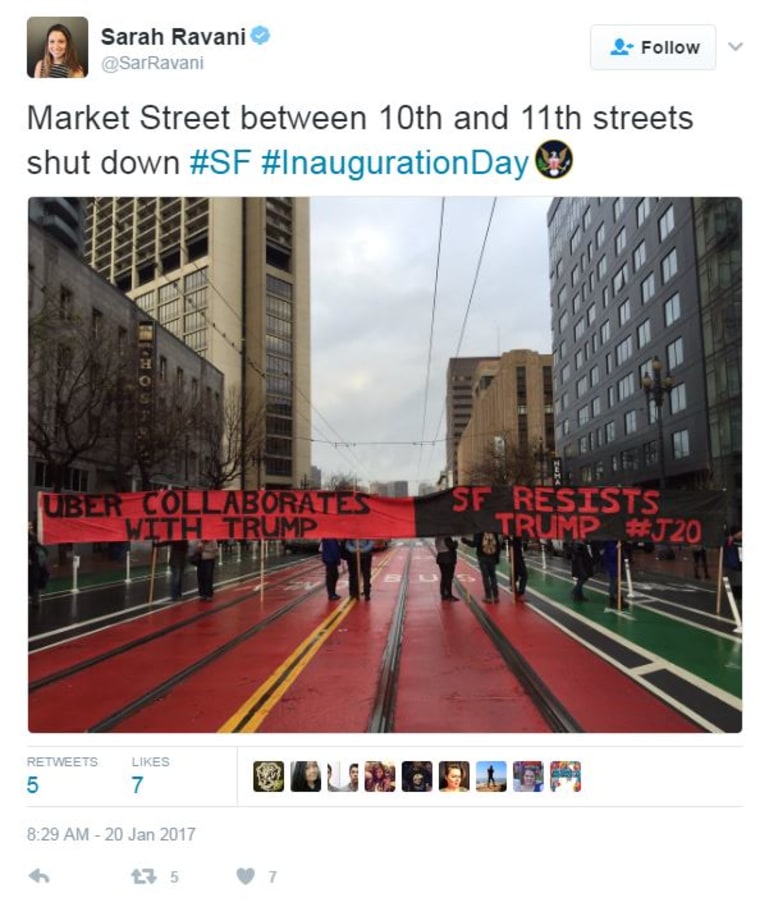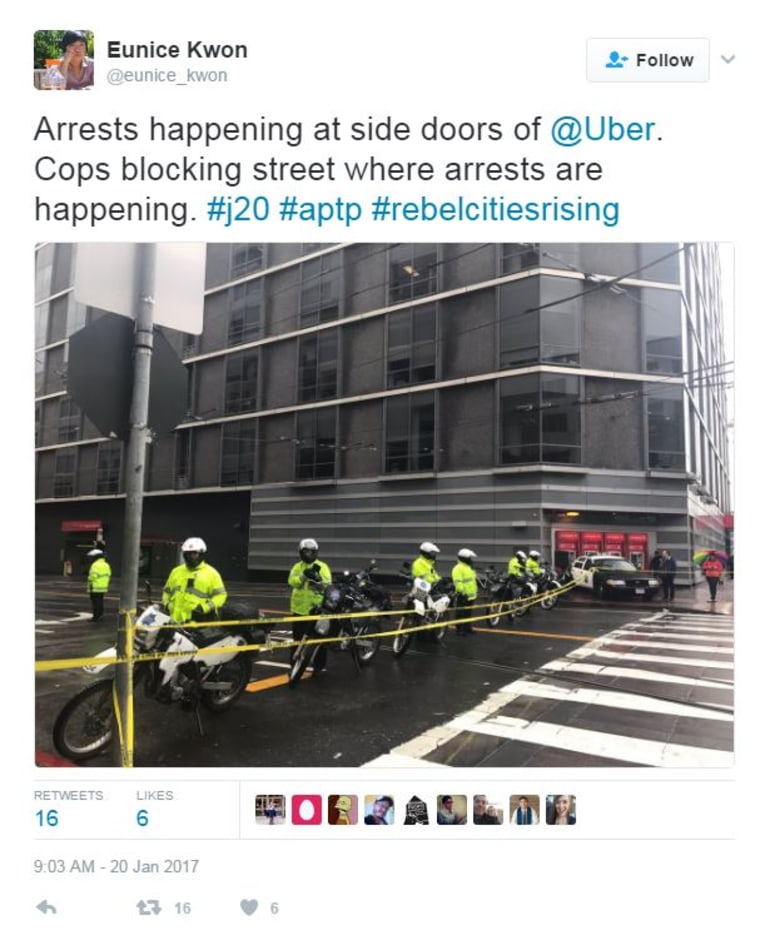 Uber CEO Travis Kalanick is one of several technology executives who are part of Trump's Strategic and Policy forum. Protesters' signs read, "Uber collaborates with Trump."
In a press release, organizers described Uber as a "rogue tech company that has made itself notorious for aggressively undermining labor standards, safety, and the rights of its passengers and which is directly tied to the regressive Trump agenda."
The protest was one of many across the country, with violence and smashed windows also reported in Washington, D.C.