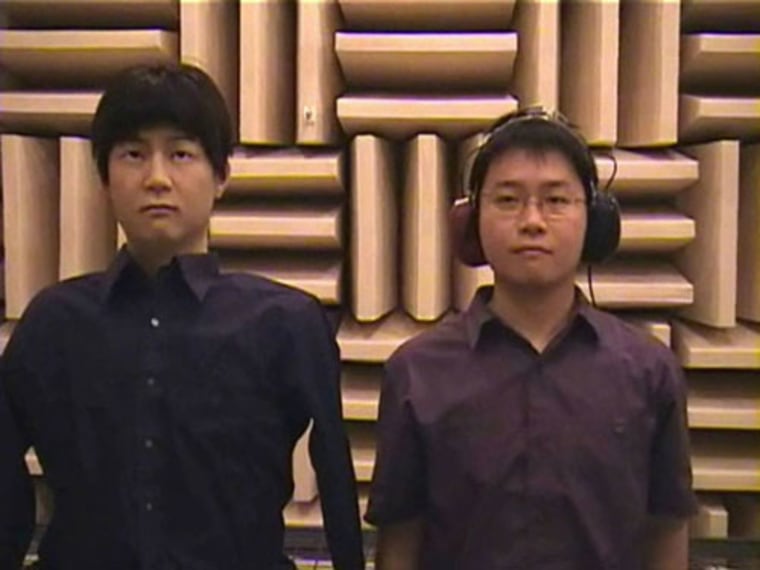 While noisy cocktail parties can be a lot of fun, our brains don't get much of a rest – they are busy filtering out blaring music, clinking beer bottles, and blathering people so that you can pay attention to the words of that special somebody standing right next to you.

How do our brains do this? Researchers know the answer to the so-called cocktail party problem has something to do with head movements. To find out more, a team from NTT Communication Science Laboratory in Kanagawa, Japan, opted to skip a trip to the local bar for a "far more antisocial environment" involving a small room and a robot, notes Science Now.

They recruited volunteers and asked them to sit alone in a small room and face a speaker. Then the team played a combination of two different tones …. At first, just like people at a loud party, the volunteers heard the sound as one cacophonous noise. But within a few seconds, they were able to isolate one tone from the other. Then the researchers brought in the robot.
The humanoid robot named Telehead had microphones inserted to its ear canals to pick up the sounds from the loudspeaker. These sounds were then transmitted in real-time to humans wearing headphones. As the humans listened, researchers asked them to turn their heads, and Telehead moved in sync, as demonstrated in this video.

Writing in this week's issue of Proceedings of the National Academy of Sciences, the researchers explain that via a series of experiments they were able to determine how this head motion affects hearing – it causes a partial resetting of hearing, forcing the brain to re-filter the sounds.

That may explain why, for example, once you've gotten yourself into position to listen to that special someone's words, you stay in place even if you feel sort of foolish up close with your head twisted sideways.

For more details, check out the coverage in Science Now and read the paper in Proceedings of the National Academy of Sciences.

-- Via Science Now

John Roach is a contributing writer for msnbc.com. To learn more about him, check out his website  and follow him on Twitter . For more of our Future of Technology  series, watch the featured video below.