Apple reported quarterly earnings on Tuesday that beat expectations, but revenues fell short of estimates as the company sold fewer iPhones than expected.
Shares fell more than 1.5 percent after hours on the news that Apple had shipped 50.8 million iPhones last quarter — about 1.2 million less than expected by FactSet.
Apple CEO Tim Cook told CNBC that the company is seeing "a delay in purchasing behavior."
"We are seeing a kind of delay in purchasing behavior that we think is a consequence of the number of rumors and reports about future products," Cook said. "That is happening. However, if you look at iPhone outside of greater China, iPhone units grew very nicely. We had more upgraders in the first half than ever before. And we had more switchers than ever before. There is a lot of good news in there."
Related: Is Apple Moving iPhone Production to the United States?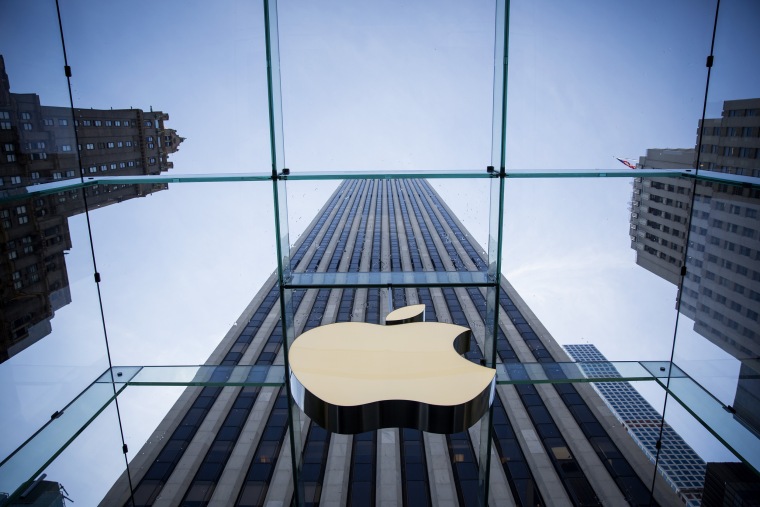 iPhone sales flatten ahead of fall 'super-cycle'
Apple's iPhone sales not been expected to make a big leap from last year, as smartphone buying intent has fallen to a 9-year low, according to a survey of 4,075 North American consumers conducted by 451 Research and cited by UBS.
But Wall Street is counting on one key statistic to drive the company's earnings higher later this year: 300 million iPhones may be set for an upgrade this fall, according to venture capitalist Gene Munster.
Apple is tight-lipped about its upcoming products, but analysts have predicted features like OLED displays, wireless charging, and even perhaps augmented reality could come to upcoming iPhone models — putting extra focus on the company's research and development spending.
Services revenue
Meanwhile, Apple has invested in new content, like a Tribeca Film Festival movie, for Apple Music. It's part of a growing source of revenue for Apple, services, which includes digital content, AppleCare, Apple Pay, licensing and other services.
Taxes and cash
Apple's massive cash hoard could become a major windfall for the company under the new presidential administration, which campaigned to cut taxes on the repatriation of cash held overseas. China
Apple's biggest Asian revenue source has been under pressure, as the strength of the Hong Kong dollar dampens shopping from mainland China. Sales fell 12 percent year over year last quarter.
It's a market where Apple faces ever-growing competition from local brands like OPPO, Vivo and Huawei. India is another growing market where Apple has to face down brands like Samsung and Xiaomi.
Warren Capital estimates that there was a nearly 2 percent decline in overall smartphone activations in China during the first quarter of this year, when companies like Xiaomi were favored.Apple Watch and other products
Apple's earnings report comes after Apple released a new version of its 9.7-inchiPad, and a special edition of the iPhone 7 and iPhone 7 Plus. It also added new watch bands for spring, with colors like berry, pollen, sapphire, azure, orange and red.
Macs, iPads and Watches make up a relatively small amount of Apple's business — the company has not historically even disclosed Apple Watch sales. But it's an area where Apple competes in the educational market with Chromebooks, and in the professional market with Microsoft's new Surface line.