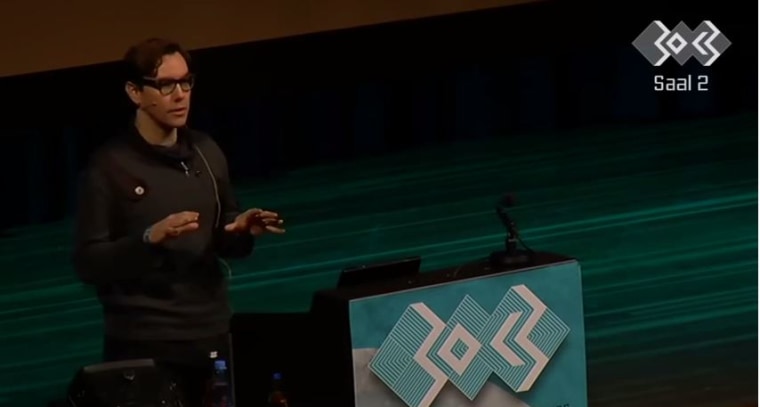 Apple has denied working with the National Security Agency to allow access to the iPhone in a program called DROPOUTJEEP first made public by German magazine Der Spiegel and security researcher Jacob Appelbaum.

On Tuesday, the magazine unveiled 50 pages of a catalog from the NSA's Access Network Technology (ANT) unit, originally leaked by former NSA contractor Edward Snowden. The ANT reportedly produces "tools for penetrating network equipment and monitoring mobile phones and computers." 
One program in particular caught the media's attention: DROPOUTJEEP, described in the leaked documents as a "software implant" for Apple's iPhone that allows for intelligence officials to intercept SMS messages, contact lists, voicemail messages, geolocation data and more, as well as activate the phone's camera and microphone.
Information on the program was concurrently made public by Appelbaum at a conference in Hamburg, Germany, where he raised the prospect of Apple cooperating with the NSA.
"I don't really believe that Apple didn't help [the NSA]," he said. "I can't really prove it, but they literally claim that anytime they target an iOS device, that it will succeed for implementation."
Officials from Apple, however, have now vehemently denied working with the NSA, telling the Wall Street Journal in a statement:
Apple has never worked with the NSA to create a backdoor in any of our products, including iPhone. Additionally, we have been unaware of this alleged NSA program targeting our products.
The leaked documents claimed that DROPOUTJEEP worked 100 percent of the time when installed on an iPhone, although the catalog was published in 2008, raising the question of whether it applies to newer versions of Apple's iOS as well. NBC News reached out to Apple for comment but the company did not respond. 
Keith Wagstaff writes about technology for NBC News. He previously covered technology for TIME's Techland and wrote about politics as a staff writer at TheWeek.com. You can follow him on Twitter at @kwagstaff and reach him by email at: Keith.Wagstaff@nbcuni.com