Ride-sharing service Didi Chuxing (formerly Did Kuaidi) announced Friday a $1 billion financing from Apple.
Uber's chief rival in China is increasingly turning into a machine sponsored by some of the world's biggest and most powerful tech companies, with investments from Chinese Internet giants Alibaba and Tencent as well as Japan's Softbank.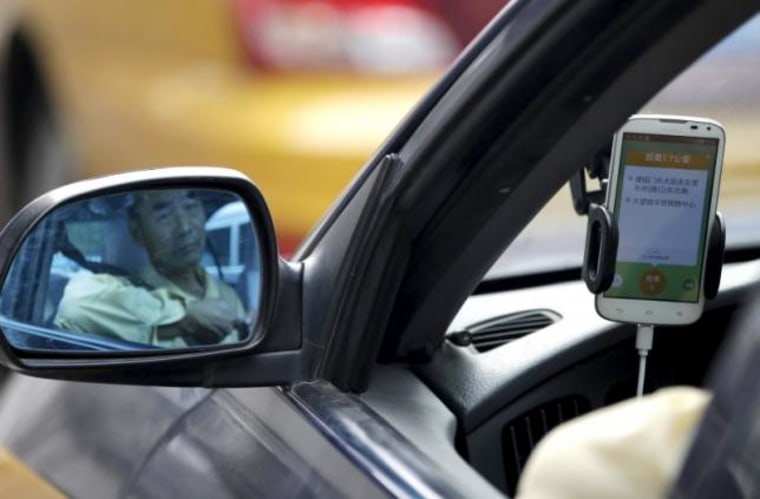 Didi is reportedly being valued at $25 billion, which is less than half of Uber's valuation but several times the price tag that investors have ascribed to Lyft, the company's biggest U.S. competitor. Incidentally, Didi pumped $100 million into Lyft last year.
Uber CEO Travis Kalanick refuses to accept defeat in China. He said in February that the San Francisco-based company is losing over $1 billion a year there trying to grab market share. For what it's worth, Didi claims it controls 87 percent of the domestic market.
"We are extremely impressed by the business they've built and their excellent leadership team," Apple CEO Tim Cook said in a joint press release. "We look forward to supporting them as they grow."
Apple's rationale isn't totally clear, but with over $200 billion in cash and marketable securities, it doesn't so much matter. In the statement, Cook lauded Didi's position in China's innovative iOS developer community.
Reuters reported that Cook said in an interview he sees opportunities for Apple and Didi Chuxing to collaborate in the future.
"We are making the investment for a number of strategic reasons, including a chance to learn more about certain segments of the China market," he said. "Of course, we believe it will deliver a strong return for our invested capital over time as well."
Apple is taking a multipronged approach to the connected car, so it makes sense to team up with a company in the world's most-populated country that's using technology to link riders and drivers 11 million times a day.
And, of course, Apple's latest quarterly sales decline—its first in 13 years—was largely attributable to China.
While Didi is lining its coffers with cash from massive tech companies, Uber has its own Chinese allies. Baidu, the country's dominant search engine, participated in a $1.2 billion funding round in Uber China last year and also invested the prior year. Uber set up its China unit as a separate entity.
Similarly in India, the other international market where Uber is trying to take down a massive local player in Ola Cabs, the company raised money from a subsidiary of Indian conglomerate Tata.
China is the grand prize, and a market that no big U.S. Internet company has managed to crack. With Apple now backing Uber's prime competitor, the challenge is even stiffer.
Read More From CNBC: Uber CEO Sees Profits in China in Two Years' Time