Apple has made some changes to how it describes Macs' resistance to viruses following a wave of infections in April. The Flashback botnet affected hundreds of thousands of computers, the vast majority of which were running OS X, so the longstanding claim that "It doesn't get PC viruses" was clearly no longer tenable.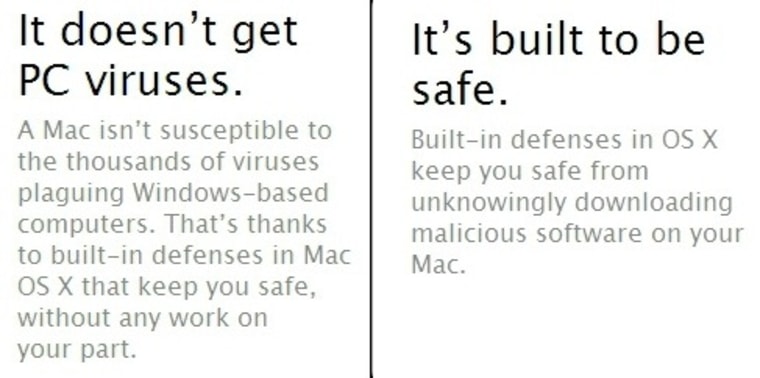 The changes were first noticed by the blog Naked Security, which posted before-and-after screenshots of the feature description in question. Apple removed the outright claims of immunity and also minimized mentions of users not having to do anything to protect their computer, since both of those things were shown to be less than true during the malware attacks.
Apple has been taking security more seriously recently following some well-publicized breaches of its software. The success of their platforms in recent years has made them a more prominent target, as the Flashback malware showed most recently. Safari and iOS tend to be easy pickings at hacker gatherings, but Graham Cluly, the blogger who posted the information, writes that Apple is starting to take the topic more seriously.
Of course, the most serious security risk for any platform is usually the user, so regardless of your OS, you should be aware of current threats and relevant security updates, and always keep your browser and plugins up to date.
Devin Coldewey is a contributing writer for msnbc.com. His personal website is coldewey.cc.