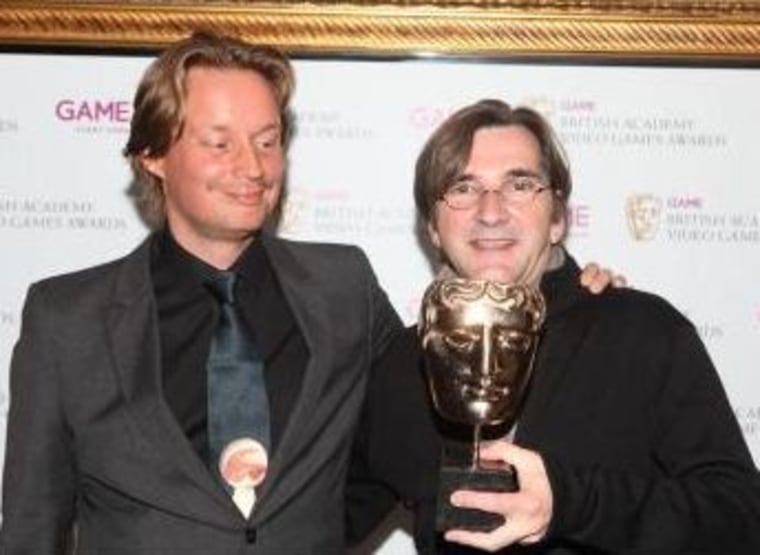 Normand Corbeil, the award-winning composer who created the music for critically acclaimed games such as "Indigo Prophecy" and "Heavy Rain," as well as the stunning short film "Kara," died Friday following a battle with pancreatic cancer. 
Corbeil had been working on the music for the forthcoming game/interactive movie "Beyond: Two Souls" starring Ellen Page. His son, Laurent Corbeil, announced the news on a cancer discussion forum, writing: "My father, Normand Corbeil, 56, passed away today at 2:56 PM. He was a great composer and an amazing dad ... I am in shock."

Corbeil, who won a BAFTA award for the emotional and provocative music he wrote for "Heavy Rain" (see InGame editor Todd Kenreck's review below), had worked extensively with the game developers at Quantic Dream.

On Monday, Quantic Dream issued the following statement:
Over the past eight years, Normand had grown to become an integral part of our team. He had co-composed the original music of 'Fahrenheit' FAHRENHEIT (Indigo Prophecy) and was the composer of HEAVY RAIN. He had started working on Beyond.Normand was not only one of the most talented composers of his generation; he was a formidable person, kind and humble.
Corbeil had also scored television shows and films such as "Human Trafficking," "Double Jeopardy" and "The High Cost of Living," and was twice nominated for an Emmy Award for his work.

His son told Polygon, "We urge anyone who's been touched by his music to donate to pancreatic cancer research. The survival rate for this horrible disease is still far too low."
You can see the extensive list of Corbeil's achievements on his official site. And you can download the music he created for "Heavy Rain" via iTunes here.
Winda Benedetti writes about video games for NBC News. You can follow her tweets about games and other things on Twitter here @WindaBenedetti  and you can follow her on Google+. Meanwhile, be sure to check out the IN-GAME FACEBOOK PAGE to discuss the day's gaming news and reviews.