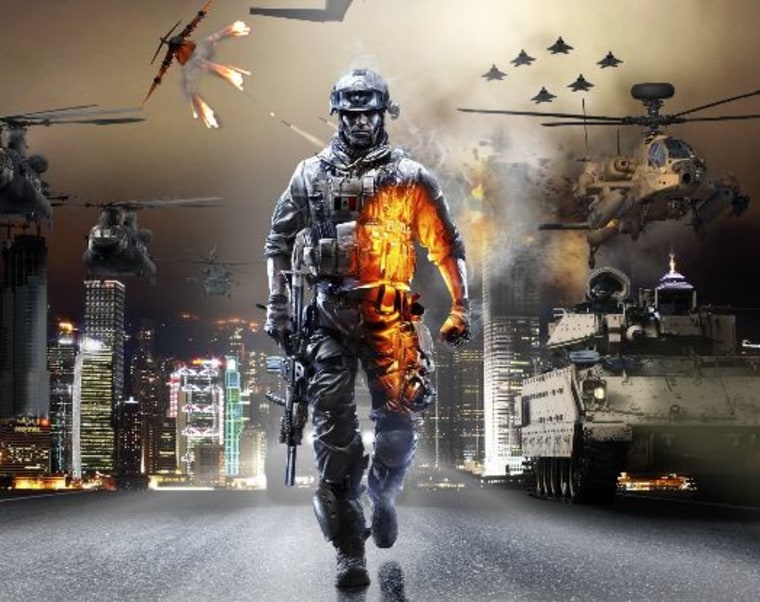 It's official, the best-selling Battlefield game franchise is getting a new installment and fans will have a chance to play it for the first time next year.
Electronic Arts officially revealed "Battlefield 4" Tuesday as part of a promotion for the game "Medal of Honor: Warfighter." In a developer interview video talking up "Warfighter's" multiplayer mode, EA promised fans that if they pre-ordered a limited edition of the game they would get access to the "Battlefield 4" beta opening up in the fall of 2013.
This is the first time "Battlefield 4" has ever been officially mentioned and EA followed up with a press release in which Frank Gibeau, President of EA Labels said: "Though Battlefield and Medal of Honor Warfighter each offer players a completely unique experience, they are united by their underlying technology base -- Frostbite. These are two of the hottest shooters, coming together to deliver a one-two punch of action, intensity and shooter entertainment." 
EA also released a letter to fans on the newly revealed "Battlefield 4" website explaining that the developers at DICE are already working hard on the next Battlefield installment. But beyond that, the letter said "we're not ready to talk about 'Battlefield 4 yet."
Instead, the letter seemed designed to reassure fans that they would continue supporting "Battlefield 3" (which only launched in October last year) and the recently launched "Battlefield 3 Premium" service, which racked up 800,000 subscribers in its first two weeks. 
Here's a look at that "Medal of Honor: Warfighter" video with the oh-so-tantalizing "Battlefield 4" tease.
Winda Benedetti writes about video games for NBCNews.com. You can follow her tweets about games and other things on Twitter here @WindaBenedetti and you follow her on Google+. Meanwhile, be sure to check out the IN-GAME FACEBOOK PAGE to discuss the day's gaming news and reviews.