At a Los Angeles summer camp this week, the children enjoyed a petting zoo, drank from juice boxes during snack time and played a game that involved tossing dozens of balls on top of a parachute. 
And they learned about bitcoin. 
In a sign of the bubbling enthusiasm for digital currencies, the Crypto Kids Camp began Monday in a warehouse in a busy port district. Over five days, the camp combines activities that would be common at any summer camp with a crash course in how to think about, buy and even mine bitcoin and other cryptocurrencies. 
This week, 26 kids ages 5 to 17 participated, on the idea that no one is too young to join the bitcoin economy. Most were non-white, as part of an intentional push by the organizers. 
"Most of us grew up in school and nobody ever taught us how money worked," said camp founder Najah Roberts, who is Black and started the camp as one way to try to close the racial wealth gap. "Therefore, we really missed the significance of savings and investing and how these things came about." 
The camp is part of a trend toward young adults and even children becoming immersed in cryptocurrency through online trading exchanges, school clubs, social media and other outlets. In Georgia, state lawmakers this year considered a bill to require high school students to take a course on personal finance including cryptocurrency. 
And although "coding camps" to learn computer programming have been around for many years, bitcoin camps are relatively new.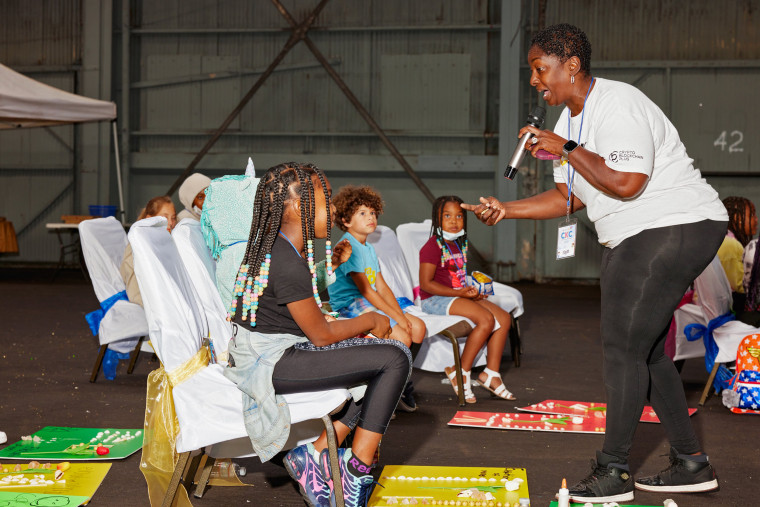 Roberts, 50, founded her nonprofit camp in 2019 after several years as a bitcoin investor and entrepreneur. She owns a business in nearby Inglewood where people can get in-person help to buy two digital currencies, bitcoin and ethereum — an unusual retail presence for a digital currency exchange. 
This week marked a return for the camp, which like many closed during the pandemic, and Roberts said she's determined that the children get an early exposure to subjects such as the history of money and how currency trading works — especially those from Black, Latino or other communities who she said may be less likely to learn about digital currency through family, friends or school. 
"That's what we need to focus on: taking this into the inner cities so that kids, during their breaks, can get a taste of the emerging technologies," she said. "We really wanted to help the Black and brown communities close the wealth gap." 
Children attend the camp for a one-week session where each day they learn about a different emerging technology. 
Roberts has an acronym, BEASTMODE, to keep track of the breadth of material they cover: Blockchain, Evolution of money, Artificial intelligence, Security (cyber), Technology (virtual reality), Mining and machine learning, Online gaming, Drones and Engineering. 
Campers this week included children from as far away as Texas and New Jersey, staying with parents in hotel rooms, she said.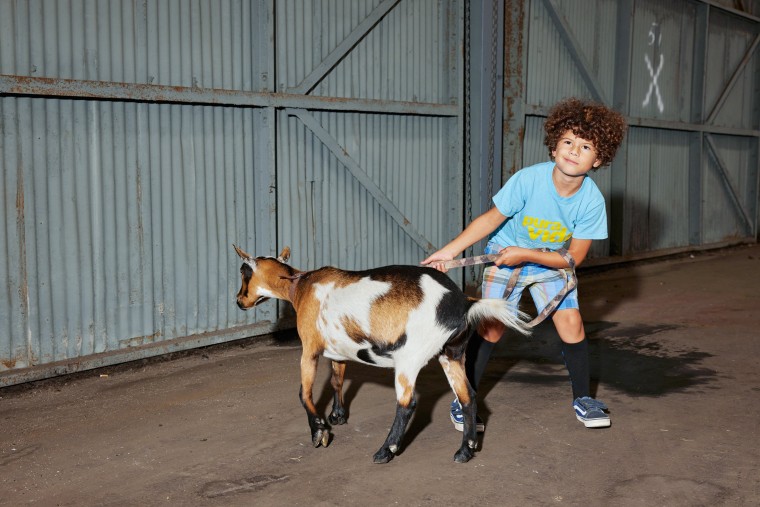 There's no minimum age to buy or hold an online token such as bitcoin, just as there isn't a minimum age to hold U.S. dollars and cents. Many cryptocurrency exchanges have a minimum age in their terms of service, often 18 years old, and enforce the requirement through banking-style know-your-customer rules, but not all exchanges do. 
Cryptocurrencies have been through a wild ride in the past year, with many rising and falling sharply in a matter of months. And while there remains plenty of skepticism about cryptocurrencies, some in the tech industry remain convinced that they will be a big part of the future. Andreessen Horowitz, one of the largest venture capital firms, said Thursday it had raised $2.2 billion for a new fund targeted at cryptocurrencies and related technologies.
About 9 percent of teenagers say they have traded cryptocurrency, according to a survey this year of 7,000 U.S. teens by the investment bank Piper Sandler. Of those, 81 percent were male, the bank found. 
And for some young people, an online wallet for bitcoin sparks a lot more excitement than the old alternative: a traditional "kids savings account" at a commercial bank, opened with the approval and monitoring of a parent or guardian. 
"It's digital currency that's going to take over this universe," said Ashlynne Whitt, who attended Roberts' first Crypto Kids Camp two years ago at age 16. Now 18, she said the camp taught her how to build a mining machine from scratch, helping her make $200. 
"It expanded my mind," she said. 
Her mother, Angelique Johnson, was also impressed. 
"I'm sure that the Girl Scouts do technology classes, but this is one-on-one, and the speakers were phenomenal," she said. "If this could be duplicated in every city, it would be so awesome."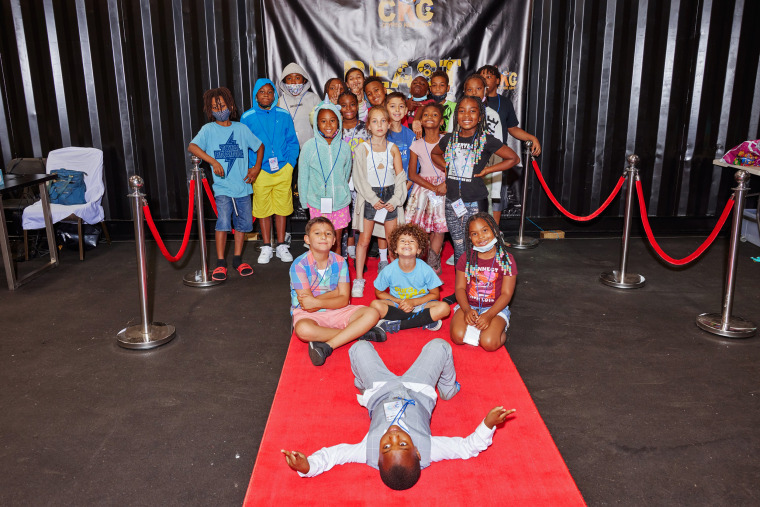 Whitt is now working for Roberts and planning to attend Santa Monica College this fall to study computer science, while also trying to expand the popularity of digital currencies. 
"My friends, they're looking at money in a different way than just buying the latest pair of shoes," she said. "Bitcoin, it's going somewhere. Any company and any store is going to accept bitcoin or some type of digital currency." 
Roberts' camp may be the only one of its kind in the U.S., though it's beginning to inspire others, especially among Black bitcoin investors. 
Isaiah Jackson, author of the book "Bitcoin & Black America" and a bitcoin podcaster, said he plans to start taking sign-ups next week for an online-only cryptocurrency camp in July. Part of the motivation, he said, is making sure Black youth don't get left behind in an emerging field the way they were in the development of the internet. No major tech CEOs are Black, he noted. 
"If bitcoin's going to become mainstream, Black people need to be involved, so we need to start now," he said. "Bitcoin's literally made for us to be self-sovereign."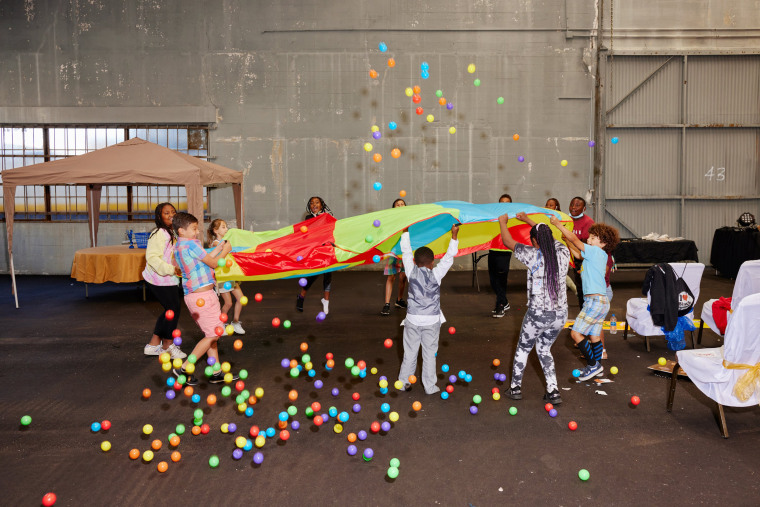 The camp will use a kid-focused book, "Bitcoin Elementary." And the final project in the camp will be to create a nonfungible token, or NFT, a digital file such as a piece of artwork that's certified as unique with blockchain technology. 
Square, a San Francisco-based digital payments company, has committed to help fund Jackson's camp, he said, and he's looking for other donations. His camp will be aimed at children in grades 6 through 10 — an age when they've already got experience with online tokens through gaming platforms such as Roblox, he said. 
"They've seen digital money. They understand it. And you just have to set them on the right path and teach them what to do," he said. 
"Parents should teach them how to be responsible, just as they will with any other form of money, but I don't think anybody should be restricted from owning bitcoin," he said.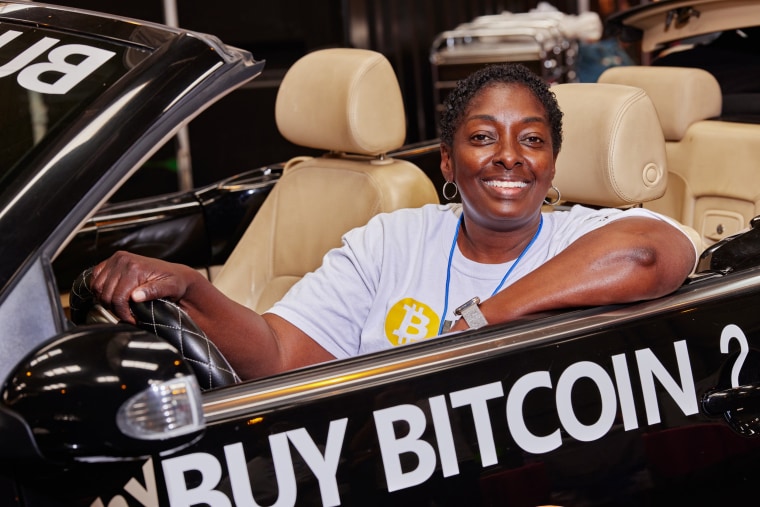 Some of the children attending cryptocurrency summer camps have gotten nudges from their parents, said Maunda Land, a consultant and investor in Florida who started an online-only camp this week. Of the five students in her first camp, four had parents who own digital currency, she said. 
And because the students are underage, they may need help from their parents to initially fund their digital wallet through a bank account or some other payment method, she said. 
"Their homework was to get their wallet funded," she said. But already, she added, "A couple of them had a little crypto that their parents had bought for them." 
At the Los Angeles camp, children displayed how much they already knew. When Roberts asked them near the start of camp if they could name some types of cryptocurrencies, they shouted out several including Dogecoin and the Shiba Inu token. 
She also spent time going through the history of currency, explaining how trade has evolved over time from bartering with animals to using seashells as money to printing paper currency backed by governments. 
Ciris Hendricks, the chief operations officer of the camp, said they would have planned for more children to attend if not for uncertainty around Covid-19 and local health regulations. And eventually they want to encourage public schools to adopt similar programs, not just in Los Angeles but also nationwide. 
"We want to get it set up to the point where it's in each city," she said.