Smartphone pioneer BlackBerry will stop making its Classic model, the company said on Tuesday, some 18 months after launching the device it had hoped would entice users who prefer a physical, rather than touchscreen, keyboard.
Blackberry's move shifted its focus further away from its money-losing handset business and toward its software. Still, shares in the Canadian technology company fell more than 3 percent after an executive confirmed the move in a company blog post.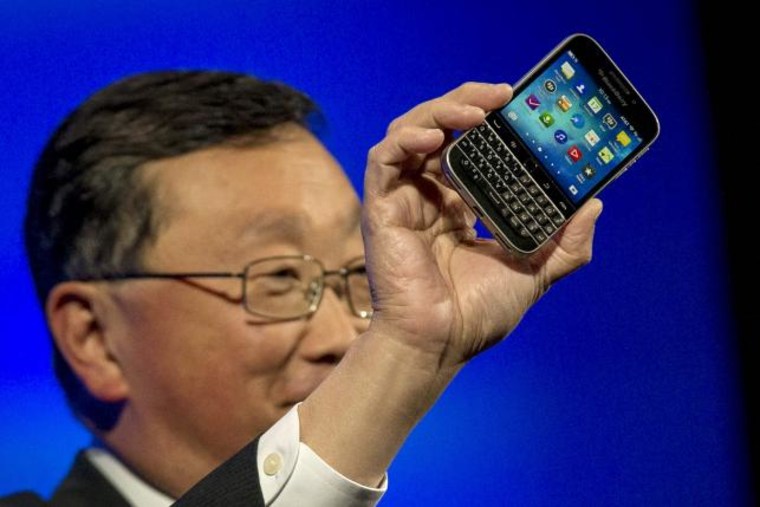 The Classic was launched early last year, with a physical keyboard in the vein of its Bold predecessor and powered by the company own overhauled BlackBerry 10 operating system.
BlackBerry has since launched a phone powered by Alphabet's Android software and plans several more, and BlackBerry Chief Executive John Chen last month expressed confidence the company's trimmed-down handset business can turn a profit by a self-imposed September deadline.
BlackBerry has shifted focus from its once-dominant smartphones to the software that companies and governments need to manage their devices. Some analysts and investors have called on the Waterloo, Ontario-based company to jettison handsets entirely.
Separately, an internal U.S. Senate memo sent by IT staff and obtained by Reuters on Tuesday said BlackBerry had told major U.S. carriers Verizon and AT&T that all BlackBerry devices running BlackBerry 10 had been discontinued.
Asked specifically about the memo, a spokeswoman for BlackBerry said its device strategy is based on a cross-platform model and it will continue to support BlackBerry 10.
The company will no longer manufacture the Classic as it updates its device lineup "to keep innovating and advancing our portfolio," Ralph Pini, who joined BlackBerry in May as its new chief operating officer and devices head, said in a blog post.
BlackBerry shares have withered in recent quarters as the company's revenues have fallen sharply. Its Toronto-listed stock was last down 3.3 percent at C$8.57 while on the Nasdaq it was off 2.2 percent at $6.61.
Read More: Apple's Fight Could Speed Development of Government-Proof Phones