For a brief period this morning, many links on Twitter led nowhere.
Clicking any link on any tweet led to an "Oops" page on Twitter that said that "Something is technically wrong."
Links on old tweets, tweeted days ago, and fresh links tweeted just a few moments before this post went live, brought up the same message. Links seem to be working fine now, however.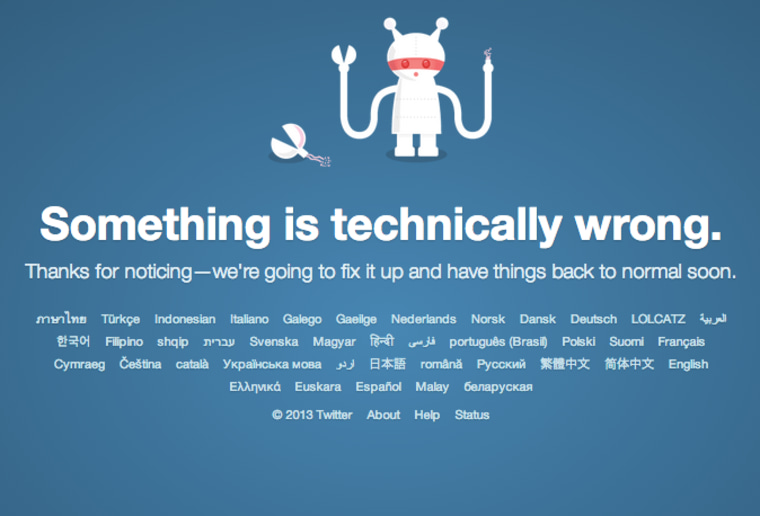 Twitter's blog and status page don't explain what the problem may be just yet, and Twitter's official account seems silent so far.
We have contacted Twitter and will update this post when we hear back.
Update: Twitter has acknowledged the snafu in a brief message: "Some users may have experienced an issue with links contained within Tweets," adding that the problem had been fixed by 7:10 am PST.
Nidhi Subbaraman writes about technology and science. Follow her on Twitter and Google+.