Uber's chief of self-driving cars, Anthony Levandowski, is recusing himself from some of his responsibilities as the company remains locked in a legal battle with his former employer over allegations he stole trade secrets.
Levandowski previously worked as a member of Google's self-driving car team, now known as Waymo.
He told Uber employees in an internal email on Thursday that he would no longer work on LiDAR (Light Detection and Ranging), projects, but will remain in charge of other areas, such as operations.
LiDAR technology, which is one of the key parts of a lawsuit Waymo has leveled against Uber, relies on laser beams to bounce off a car's surroundings, essentially helping the self-driving car to "see" other cars, pedestrians and obstacles in its path.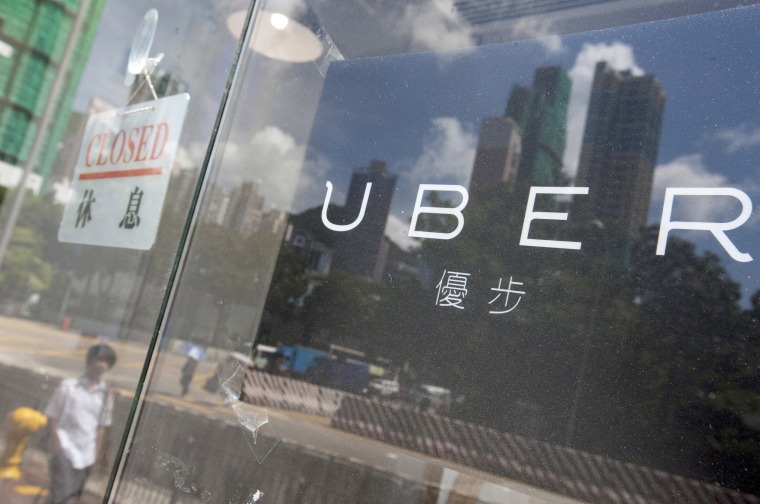 Related: Inside the Place Where Uber Tries to Make Nice With Its Drivers
"As you know, I currently don't provide input on detailed LiDAR design choices. But making this organizational change means I will have absolutely no oversight over or input into our LiDAR work," Levandowski wrote in the email obtained by NBC News. "Going forward, please make sure not to include me in meetings or email threads related to LiDAR, or ask me for advice on the topic."
After leaving Google last year, Levandowski's self-driving car start-up, Otto, was soon acquired by Uber. Levandowski is not named in the lawsuit but has remained a key figure in the proceedings. Uber has called Waymo's allegations baseless.
In his email to employees, Levandowski said he hopes his removal from all LiDAR related activities will help "keep the team focused on achieving the vision that brought us all here."
"We should all be proud that our self-driving technology has been built independently, from the ground up," he said.
Up next for Uber is a preliminary injunction hearing next week, where a judge could potentially order the embattled ride-hailing giant to suspend its self-driving vehicle activities.