You'll wish you could watch the NFL playoffs on the gorgeous, thin new televisions unveiled this year at the Consumer Electronics Show in Las Vegas.
The good news is, they're coming to homes this year. The bad news: They won't ship quite in time for the Super Bowl.
Related: Alexa is the Word as Amazon's AI Comes to More Devices
Chinese company Xiaomi wowed at its first-ever CES by introducing the Mi TV 4, a television slimmer than an iPhone.
"It's a major engineering achievement. Doing that without an OLED display is very, very hard because you have to backlight it," Hugo Barra, vice president of international at Xiaomi, told NBC News. "The world hasn't seen anything like this."
Thin is in - at least when it comes to televisions this year at CES.
LG showed off a slim 4K OLED television, calling it the W series. Coming in two models, either a 65-inch or a 77-inch, the television picture literally looks like a poster hanging on the wall.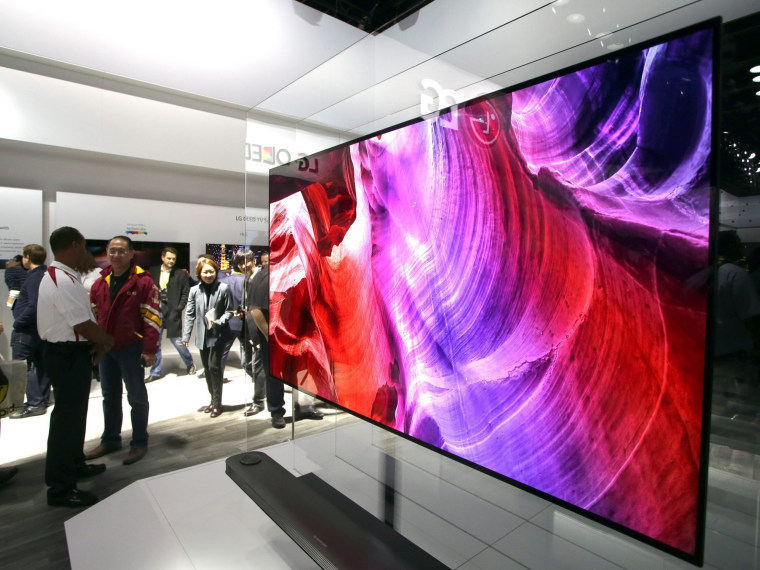 OLED stands for Organic Light Emitting Diode, and allows manufacturers to create a crisper image.
The television leverages "state-of-the-art sound technologies... creating an entertainment powerhouse," according to the company. So, basically, it's the next best thing to being at the big game.
Such beauty doesn't come cheap, though. The new model starts at $7,999.
While LG has dominated with OLED displays, Sony stole some of their thunder with the XBR-A1E Bravia 4K OLED TV.
According to Sony, the new display has "unprecedented black levels, rich and lifelike color, dynamic contrast, blur-less image, and a wide viewing angle."
The company hasn't yet revealed how much the television will cost, but teased consumers with the promise of "wide sound and image synchronization from all angles, even off to the sides."
Samsung put the emphasis on an enhanced viewing experience as the company unveiled its QLED series, which will be available in three models: the Q9, Q8, and Q7.
QLED stands for Quantum Dot Light Emitting Diode. Basically, you can expect more brightness with a QLED television, in comparison to an OLED display.
Samsung's QLED TVs are brighter than last year's models, packing 1,500 and 2,000 nits, which is 500 more than we saw in 2016.
Samsung hasn't mentioned the release date or pricing yet, but with the promise of an even better picture, it's likely the televisions won't be cheap.
But you know what else isn't cheap? Tickets to the Super Bowl. Instead of splurging on the big game, you could enjoy a new television next year. With advancements like these, it's kind of, sort of like being there. Right?