MALOLOS, Philippines — Law enforcement officials from three countries weaved down a narrow cement path in a cluster of slums one afternoon in March to descend on a man suspected of streaming live sex acts with children to pedophiles around the world.
Knotted cellphone chargers, cheap webcams, stacks of dusty keyboards and an old computer lay strewn across the bare plywood floor of the man's house, little more than a shack with bare cement walls, two dingy rooms and a crawl space under the rafters of the corrugated tin roof. Philippine police and anti-trafficking agents, backed by agents from the FBI, U.S. Homeland Security, and police from Norway, took the man into custody and rescued five children.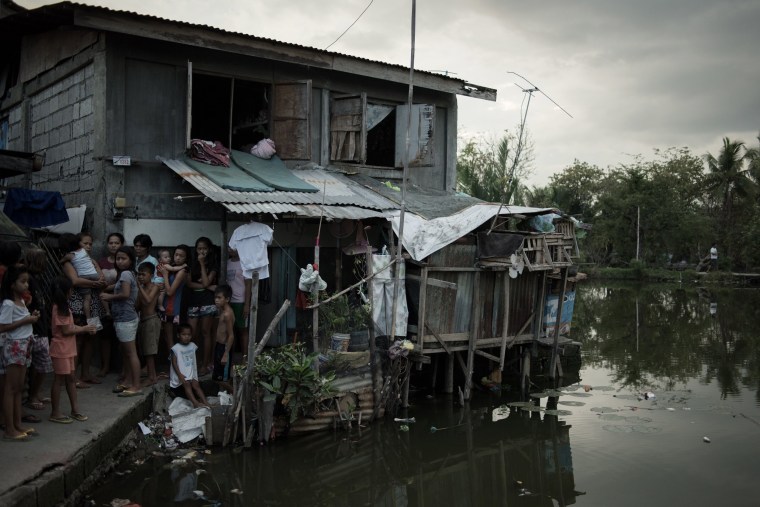 The suspect is just one of thousands of people in the burgeoning industry of online sexual exploitation of children, also known as cybersex trafficking, in which pedophiles outsource rape and sexual abuse to facilitators, who then broadcast their acts on streaming video services to people around the world. The proliferation of cheap internet technology and worldwide payment systems have made it easy to set up such operations.
"All it takes is a laptop, a webcam, an internet connection and money remittance service so you can get paid," said Ransom Avilla, an attaché at the U.S. Embassy in Manila for Homeland Security Investigations, a branch of Immigration and Customs Enforcement.
Of the children rescued, three — a 9-year-old girl, a 13-year-old boy and a 16-year-old girl — were known victims. Two others, a baby and a 2-year-old boy, were both at risk of being abused.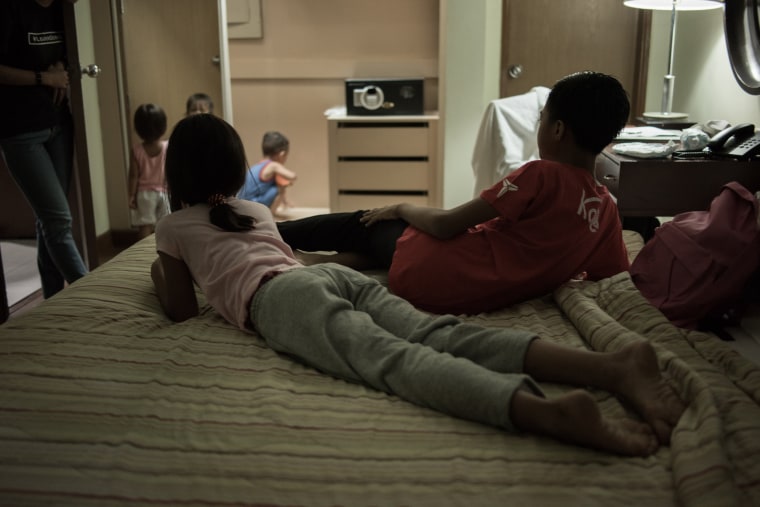 Low tech
Advances in technology in the last decade have made smartphones cheaper and given millions of people access to the internet, making it easy to exploit for cybersex trafficking.
The result is a boom in for-profit child abuse. Terre des Hommes, a Dutch organization that specializes in combating online child abuse, estimates that 750,000 people around the world are looking for child pornography in tens of thousands of live chat rooms each day.
Brian Herrick, acting chief of the FBI's section devoted to stopping the exploitation of children online, said that because of the secretive nature of the crime, it is difficult to know exactly how many people are participating, but they can glean some information from arrests. Herrick said the number of individuals arrested on federal sexual abuse charges doubled between 1994 and 1998, again between 1998 and 2004, and a third time between 2004 and 2013. In 2014 there were over 3,400 arrests for federal sexual abuse charges.
Herrick said investigations had found websites with memberships of 30,000 and 150,000 accounts each. The websites required users to share illicit images to keep membership, and in return provided sophisticated technical cover against identification, such as encrypted web services that can make it hard to track criminals on the internet. Two separate arrests in 2016 involved men who ran sites on the Tor network, which can obscure users' identities.
The distributed nature of these systems — facilitators develop relationships with men in different countries — also poses a challenge. The multinational group of law enforcement that descended on the Philippines highlights how one case can be of interest to multiple countries, with the man arrested accused of having clients in multiple countries, including the U.S. and Norway.
And as child sexual abuse moved online, individual abusers exhibited increasingly disturbing behavior. According to an estimate by the United Nations Office of Drugs and Crime, before the internet, a collection of 150 photographs would be considered large for a pedophile. Since internet access has improved, pedophiles now regularly have collections of over 150,000 images, in addition to live, made-to-order sex shows.
A global problem
Online sexual exploitation has distinguished itself from the more traditional form of in-person pedophilia by involving ever-younger victims. Fifty-six percent of victims are pre-pubescent, and enforcement officers have reported rescuing victims as young as 18 months. A report this year by Interpol found that the younger the child, the more severe the abuse.
On a given week, Avilla estimates that 60 percent to 70 percent of HSI's criminal investigations of American crime in the Philippines is related to the online sexual exploitation of children.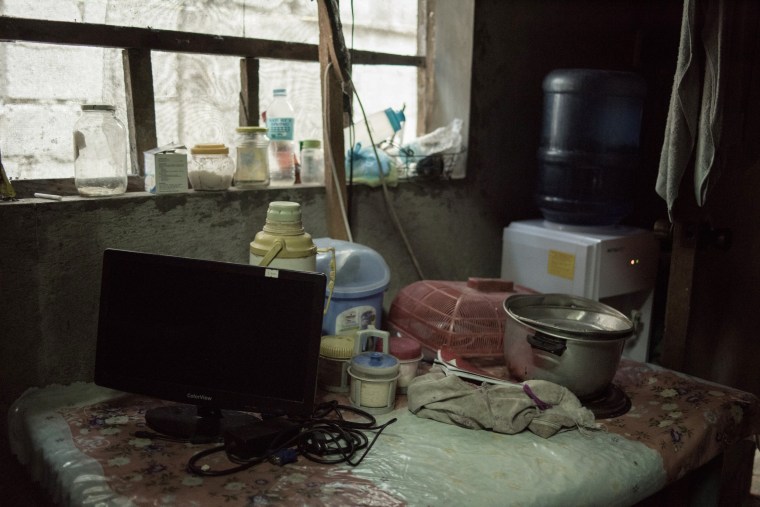 While many other countries are poor and have increasing access to internet, the Philippines has become a hub for online cybersex trafficking because many Filipinos, even in rural slums, speak English.
The interaction between a pedophile and a facilitator with access to children starts with a chat. Facilitators are sometimes referred by other pedophiles, while other times pedophiles and facilitators find each other in legal sex-chat rooms, building up trust before moving on to private conversations about illegal transactions. Some talks are held in elusive corners of the dark web, but pedophiles are not necessarily the most technologically adept. Often the conversations happen on Skype, Facebook Messenger or another service that can make video calls.
Among the evidence collected from the house in Malolos were two basic phones, eight low-end smartphones, three laptops, several webcams and a handful of wi-fi connectors, or dongles, as well as evidence of accounts at money-wiring services, which can facilitate international payments.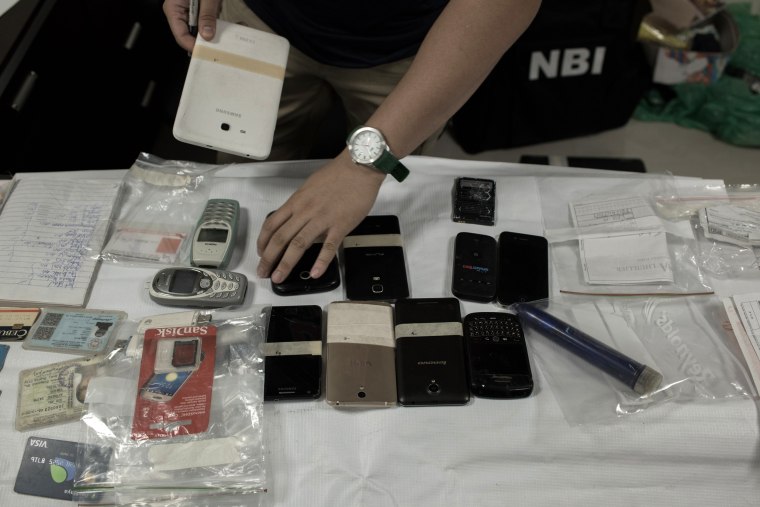 The low cost of setting up such operations makes child cybersex trafficking easy to operate and difficult to prevent. While there are some websites that orchestrate complex, high-tech networks for sharing images, technology has made it so that people who are poor and and willing to engage in illegal acts for money can now speak directly to pedophiles with a criminal desire. For less than $100 — the price of one cheap smartphone and enough internet credit to stream video — anyone can start an operation.
Cutting off the money
Sam Inocencio Jr., the Philippines director of the nonprofit organization International Justice Mission, said the online sexual exploitation of children thrives in an environment of impunity. Facilitators and abusers are willing to commit the crime as long as they believe they are not going to get caught.
Each arrest, then, makes abusing children riskier and less profitable, "until you've basically destroyed their business model," Inocencio said. The strategy is to make getting caught more likely and and the punishment harsher to deter potential abusers who might be contemplating exploiting nearby children.
Poverty, coercion and individual depravity, among other factors, all play a role in why adults sexually abuse children for money, but Inocencio said policing is the best way to take on the problem.
"If you want to see a quicker, faster way of addressing it," he said, "it's effective law enforcement."