Jawbone, once one of Silicon Valley's hottest start-ups, is going out of business.
At its height, the company, which makes fitness trackers, wireless speakers and Bluetooth ear pieces had been valued at $3 billion. However, after years of financial difficulties, the company began liquidation proceedings, according to The Information, which first reported the news.
A Jawbone representative did not immediately respond to NBC News' request for comment.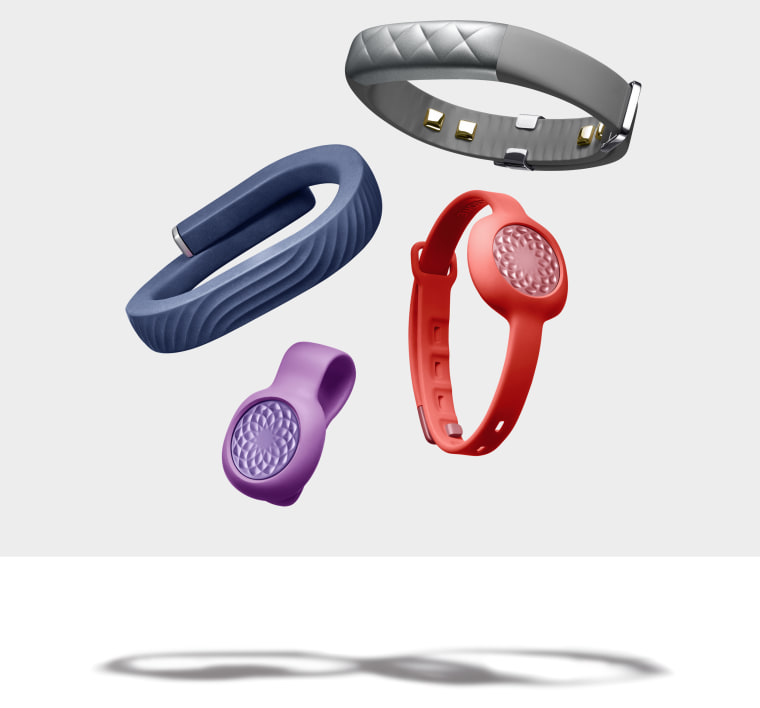 "What we're seeing is consolidation in the market. We have established leaders now like Fitbit and the ones that could not create a large market share are now withdrawing," Angela McIntyre, a research director at Gartner, who specializes in the wearable device market, told NBC News. "This is happening both for fitness trackers but also sports watches and smart watches."
McIntyre cited smartwatch pioneer Pebble as another example of consolidation. After the company was shuttered last year, its software and developers went to Fitbit.
"Jawbone had an opportunity to build its market share in 2014/2015 ," McIntyre said. However, she said "execution issues," including work on new features, made Jawbone slower to market than its competitors.
Related: 5 Apps to Jump Start Your Fitness Routine
The company hasn't responded to customers through its Twitter support account since December 2016. It does have a support page, however. While Jawbone hasn't commented publicly, CEO Hosain Rahman is reportedly working on a new company called Jawbone Health Hub, which will make health-focused hardware and software. Many of Jawbone's employees are said to have moved to the company earlier this year.
The good news for those who have Jawbone products: Jawbone Health Hub will continue to service Jawbone devices, according to a source who spoke with The Information.