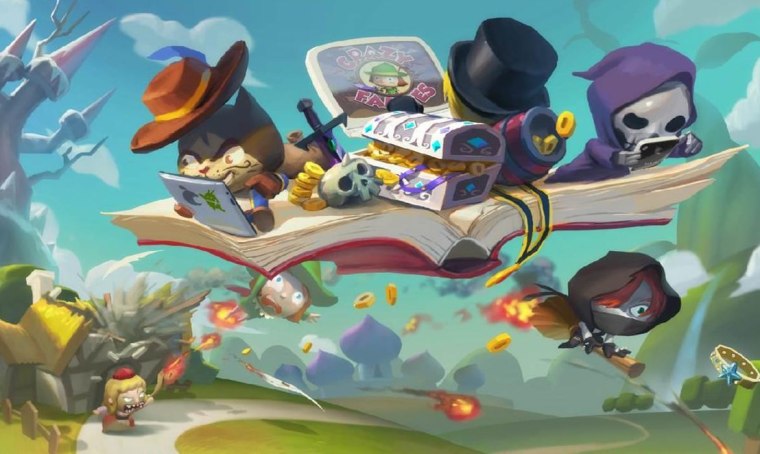 As the devices on which we play games continue to proliferate, we can't help but want to play our favorite games on not one but on all of our gadgets. More importantly, we want to be able to play our favorite games with our friends who may not own the exact same gadget we own.
Enter cross-platform gaming — that solution to our modern gaming desires. Also enter "Crazy Fairies" — the latest game from "Alice" creator American McGee and his Spicy Horse Games studio.
McGee and his crew call "Crazy Faires" the "first real cross-platform game in the world."
Set in a world where fairy tale characters have gone mad, this online social multiplayer game can be played simultaneously across PC and Mac, across Web browsers and on sites such as Facebook and CrazyFairies.com. And, in a month's time, it will loop iOS and Android devices into the cross-platform play as well.
"Crazy Fairies can be played on any device or platform anywhere against any other device or platform in real time," promises Spicy Horse, which officially launched "Crazy Fairies" Tuesday.

The game itself is similar to "Worms" in that it is a turn-based battler. Pick your favorite disturbed fairy tale character (the Grim Reaper, the Pied Piper and a cross-dressing milk maid are among your choices) and then take your best shot. 
The game is free to play, with Spicy Horse making money off in-game purchases. It's a model popular in China, where McGee opened his studio.  Here, check out the trailer:

"We see this as the next step," McGee told VentureBeat. "We captured all of the pieces — multiplayer, cross-platform, tablets, and phones — in one title."

(Via VentureBeat)
Winda Benedetti writes about video games for NBCNews.com. You can follow her tweets about games and other things on Twitter here @WindaBenedetti and you follow her on Google+. Meanwhile, be sure to check out the IN-GAME FACEBOOK PAGE to discuss the day's gaming news and reviews. 

For a look at more of American McGee's work, check out In-Game editor Todd Kenreck's videos below: