Mark Zuckerberg took time to "friend" Pope Francis today during a trip to Italy.
Zuckerberg and his wife, Dr. Priscilla Chan, met Pope Francis Monday at The Vatican where they discussed one of the Facebook CEO's favorite topics: connecting the world.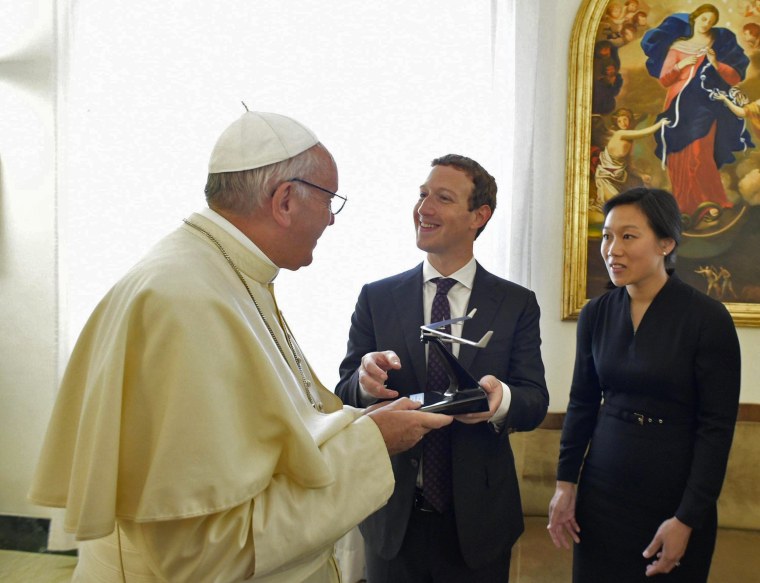 "We gave him a model of Aquila, our solar-powered aircraft that will beam internet connectivity to places that don't have it," Zuckerberg wrote.
The Facebook CEO is the latest in a line of technology leaders who have scored a private audience with the pope.
Earlier this year, Pope Francis had separate meetings with Apple CEO Tim Cook, Alphabet chairman Eric Schmidt and Instagram CEO Kevin Systrom, who helped the pontiff join the photo sharing service.
Zuckerberg posted over the weekend he was in Italy for the wedding of Spotify CEO Daniel Ek.