If those pushy pop-ups didn't succeed in getting you to take advantage of the free upgrade to Windows 10, perhaps the looming deadline this Friday will do the trick.
Microsoft Windows users who are eligible for the upgrade have until July 29 to upgrade for free. After the deadline, a license for Windows 10 Home will cost $119 or $199 for the Pro version.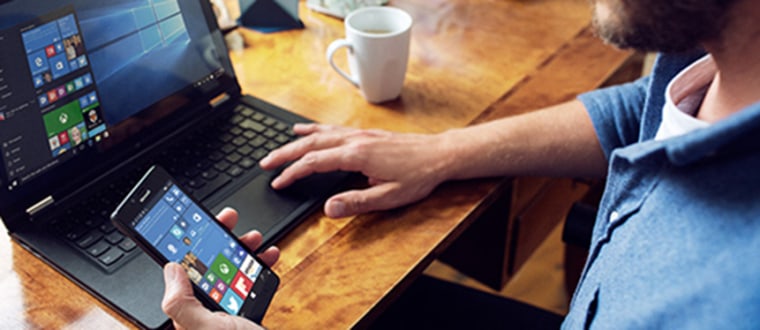 The free upgrade is available for many personal devices running Windows 7 and Windows 8.1, according to Microsoft.
Productivity is the key theme running through the new features in Windows 10, which include the ability to create multiple desktops and snap up to four apps to the same screen, ending the nuisance of toggling between two windows to get work done.
Internet Explorer is still present in the update but has taken a backseat to Microsoft's new browser, Edge, which boasts the ability to make notes on a screen and easily share with friends.
Microsoft's virtual assistant, Cortana, is also integrated into the update and can tackle everything from finding a document from a specific day to helping users find coupons when they're shopping online.
Read More: It's Here: Microsoft's Windows 10 Now Available as Free Upgrade
As an extra incentive to upgrade before the deadline, Microsoft said it plans an anniversary update on August 2 that will be packed with new features, including the opportunity to log in to certain websites and apps using biometric identifiers instead of passwords, and more power efficiency.
For now, Windows 10 users will also have access to Windows Hello, a feature launched with the upgrade last year that uses facial recognition technology to enable users on supported devices to log on just by looking at the screen.
Since its release last summer, Windows 10 has been installed on more than 350 million devices, according to Microsoft. The company has said it hopes to hit one billion devices by 2018.