One of the world's most repressive nations is allowing its populace to binge-watch movies about its "dear leaders," anytime, anywhere.
North Korea's state broadcaster Korea Central Television last week introduced "Manbang," a Roku-esque set-top box that will enable citizens to enjoy an endless stream of documentary films about the country's Kim family dynasty, and follow "information related to the leader's activities." The device's name means "everywhere" in Korean.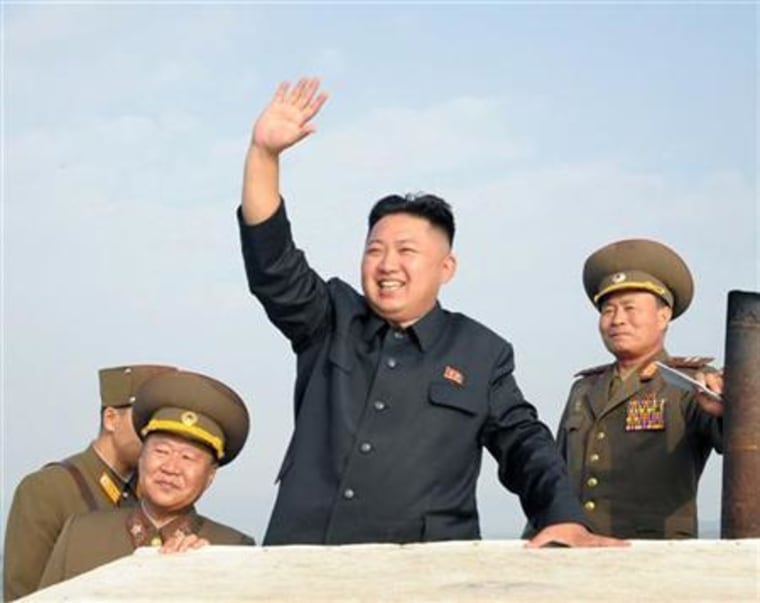 "If a viewer wants to watch, for instance, an animal movie and sends a request to the equipment, it will show the relevant video to the viewer," said Kim Jong Min, a technology expert for the state, according to NK News.
He described how the box would enable North Korean TV viewers to scroll through program listings, search for a particular title, and replay favorite broadcasts via the "quasi-internet protocol television."
However, in this country of almost 25 million people, only a few thousand government-approved citizens have access to the state's version of the internet — which is more like an intranet, programmed by officials and consisting of between 1,000 and 5,500 state-sanctioned websites.
Read More: Unusual Portraits Show Kim Jong Un, Other Leaders Up Close
Regardless, the new viewing system could be a boon for North Koreans. Ever since state TV unwittingly broadcast the faces of his personal bodyguards, the country's leader, Kim Jong Un, nixed 80 percent of programming and replaced it with patriotic music.
North Korean TV is among the most strictly controlled media in the world, ranking 178th in a list of 179 countries with nominal freedom of the press.
When Kim Jong Un's father, Kim Jong Il, died in 2011, state TV did not broadcast the news for two days. When the announcement finally came, his heart attack was blamed on "overwork" from "dedicating his life to the people."