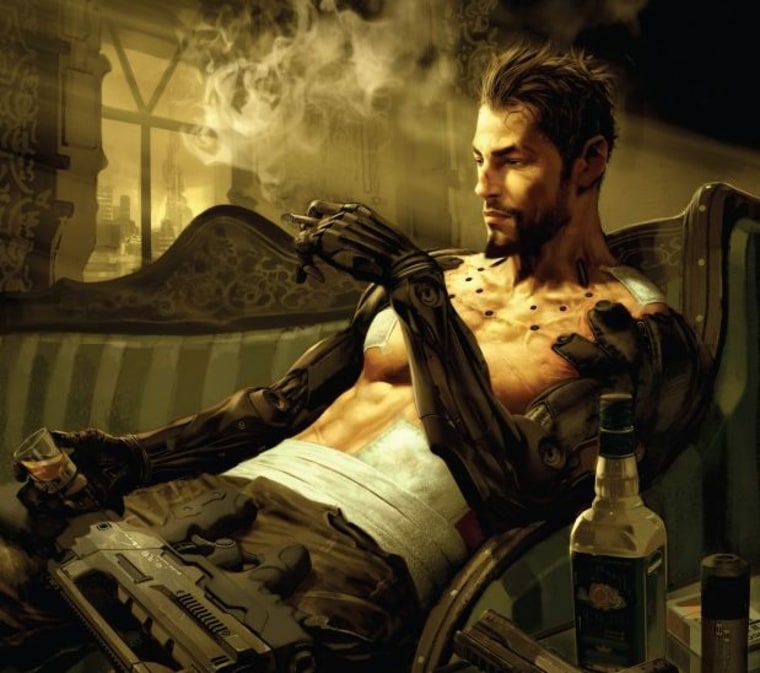 It could be good news for gamers ... or it could be bad news. Only time will tell for sure. But one thing is for certain, as far as video game movie news goes, it's been a big week.

 Yesterday, gamers were thrilled to find out that respected actor Michael Fassbender has agreed to star in the forthcoming film adaptation of the hit "Assassin's Creed" games. And today comes the announcement that the "Deus Ex" games are headed for a silver screen debut thanks to a just-revealed deal with CBS Films.
CBS Films announced in a press release Tuesday that it had secured the film rights to the "Deus Ex" franchise, which currently includes three action-role-playing games: "Deus Ex," "Deus Ex: Invisible War" and "Deus Ex: Human Revolution."
CBS Films says last year's highly reviewed "Deus Ex: Human Revolution" game will serve as "the primary template" for the film. Certainly the game seems like great Hollywood material — what with its futuristic "Blade Runner"-esque setting and its tense, conspiracy-laden story. 
In-Game editor Todd Kenreck gave "Deus Ex: Human Revolution" high marks. Check out his video review here:

Roy Lee and Adrian Askarieh will produce the film and John P. Middleton will serve as Executive Producer. 
Askarieh has previous game adaptation experience. He produced the mediocre "Hitman" film and is also working on a movie based on the "Kane & Lynch" game. Lee worked as a producer on the American versions of "The Ring" and "The Grudge" as well as on "How To Train Your Dragon," "The Departed" and "The Woman in Black."
While there are some respectable credits in there, most gamers know better than to get their hopes up when they hear that their favorite game is making its way to the big screen. After all,  film adaptations of beloved video games are often downright awful.
But it seems CBS Films is hoping to reassure gamers, promising to work closely with the people who made the games.
"As is clear from the wild success of the game, Square Enix and Eidos-Montreal know how to exceed their audience's expectations by engineering incredible worlds," Terry Press, co-president of CBS Films, said in the press release. "No one knows 'Human Revolution' like the team that created it, and we look forward to working with them from day one to make a film adaptation worthy of the 'Deus Ex' name."
So what do you think, "Deus Ex" fans ... is this news worth getting excited about?
Winda Benedetti writes about video games for msnbc.com. You can follow her tweets about games and other things on Twitter here @WindaBenedetti and you follow her on Google+. Meanwhile, be sure to check out the IN-GAME FACEBOOK PAGE to discuss the day's gaming news and reviews.