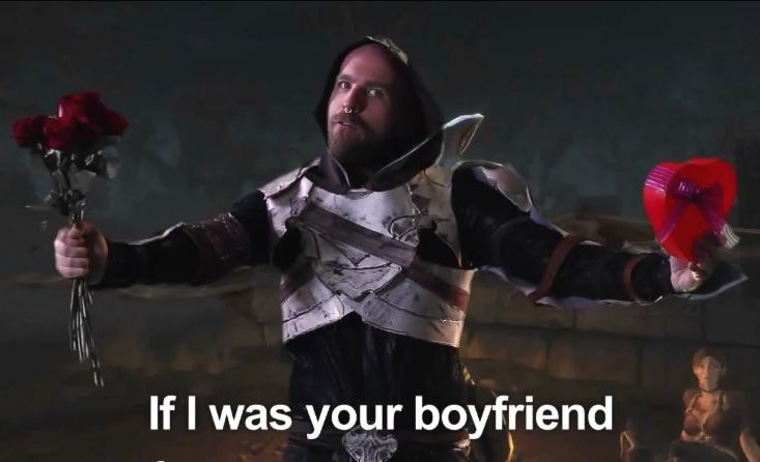 If the gamer in your life has gone missing today, fear not. After all, today is D-Day. That is, it's the day that "Diablo 3" finally launches. 
Blizzard's beloved fantasy-themed hack-n-slash franchise is known for consuming its players whole. Meanwhile, its many fans have had to wait more than a decade for this latest installment to arrive. With all that in mind, Justin Bieber's hit song "Boyfriend" has been given the "Diablo" treatment in a fan video that sends up the wedge it may be driving between mates as we speak.
"Diablo" and ... Bieber? I know!

But the video comes courtesy of YouTube user and video game parody maker TerenceJay, the man behind the the "Mass Effect 3" Ending Fail song and the dubstep version of the "Angry Birds Space" theme song.
While the "Diablo 3" video plays on some pretty stale stereotypes (girls hate video games!) lady gamers I think you'll agree that the end hits the mark pretty nicely.
Launch the In-Game video channel
Winda Benedetti writes about games for msnbc.com. You can follow her tweets about games and other things here on Twitter or join her in the stream here on Google+. And for more video game news and reviews be sure to check out the In-Game Facebook page right here.