Several lost works from Andy Warhol have been rediscovered... on a set of Amiga floppy disks dating from 1985. They may look pretty humble today, but back then, these pieces were marvels of modernity.
That Warhol made art on early PCs isn't news: at the launch of the Amiga 1000, for instance, he did a bit of digital portraiture for the benefit of an audience. But this new trove of art was totally unknown until a few retro computing enthusiasts made it their mission to find them out.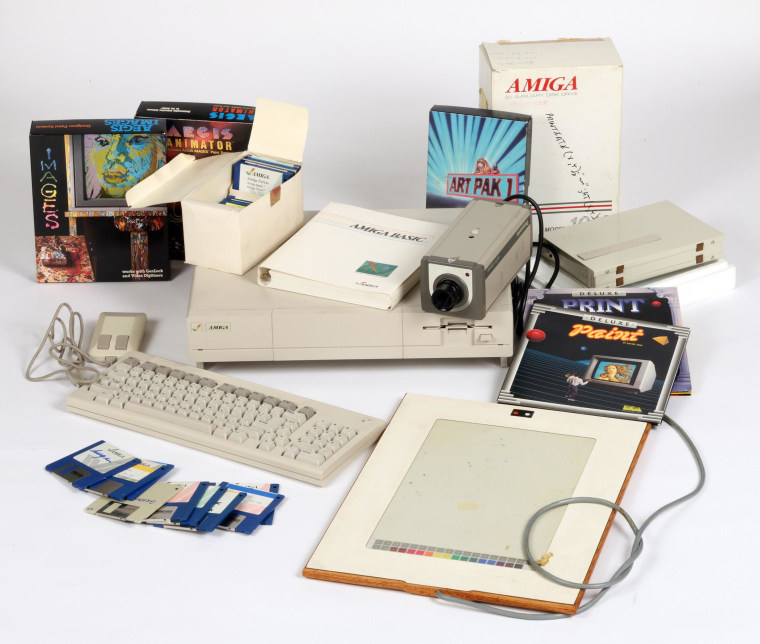 Several pieces of Amiga hardware used by the artist were being held by the Andy Warhol Museum, and Cory Arcangel, a New York-based artist, contacted them back in 2011 about restoring it and retrieving any data remaining.
But getting files off floppy disks nearly 30 years old is no easy task: the tape inside may have become brittle, or the magnetically-stored data faded over time. With the help of the Carnegie Mellon University computer club and some special restoration equipment, Arcangel managed not only to extract the data of several image files (named things like "campbells.pic") but also reverse-engineer the now-obsolete file format.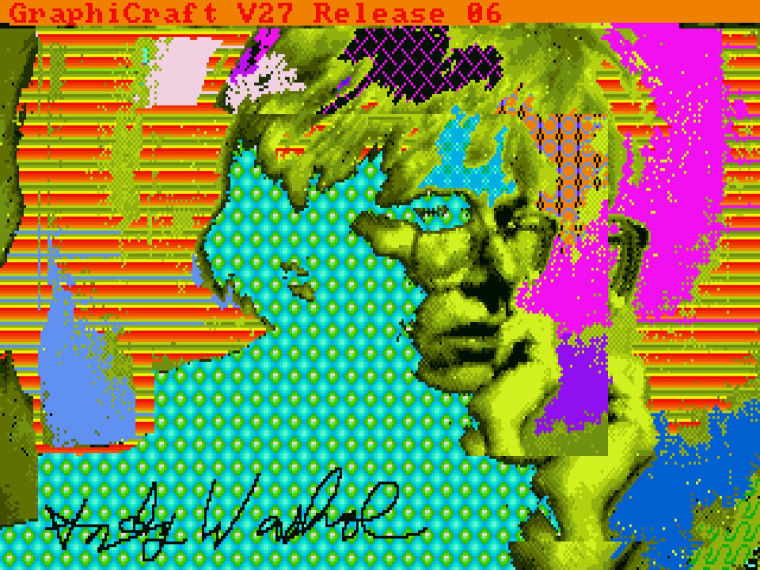 The result is a set of 28 "digital experiments" that show Warhol at least gave the medium a try, even if it didn't end up forming a serious part of his oeuvre. Several even include a signature — traced out with a mouse, of course.
The Andy Warhol Museum's press room has more detailed technical information on the process used to recover the pieces, as well as some high-resolution versions of a few selected images.